Our mascot Kaxan will be supporting his fellow Divine Canines therapy dogs Saturday at the Barks for Beers kickoff.
Kaxan will be at The Brewtorium Brewery & Kitchen between 2-4 p.m. Saturday.
This fun event allows you to purchase a single pint glass and fill it up at your choice of more than 25 of Austin's finest craft breweries between now and May 31st!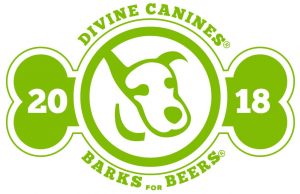 April 27- May 31
Divine Canines is excited to announce our fifth annual Barks for Beers. Come enjoy Austin's beer scene, meet fellow dog- and beer-lovers, and toast the tail waggers who make Divine Canines possible!
We're partnering with 25 of Austin's finest craft breweries for a fun, community event for you and your favorite drinking buddies, your dogs!
Participating breweries:
Purchase a special Divine Canines pint glass and accompanying Pawsport, then for the entire month of May (actually starting April 27) take your Pawsport to the breweries listed above to get free pour at each! *While the beer is free, the taproom staff is still working hard to serve you. Please remember to leave a tip!*
You can purchase glasses for $30 plus tax at the participating breweries and these retailers:
Copeland Jewelers
Mud Puppies (both locations)
Woof Gang Bakery (all locations)
Proceeds from the sale of the glasses go directly to Divine Canines.
We look forward to seeing you out at the breweries with your 2- and 4-legged friends! Be sure to check out our Barks for Beers Instagram account for photos, prizes and more. And tag #barksforbeers as you check out each brewery!