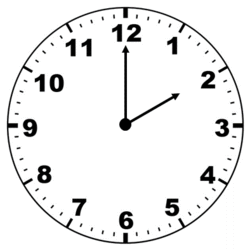 Don't forget that Daylight Saving Time will begin this coming Sunday morning at 2 a.m.
In 1966, Congress passed the Uniform Time Act, which standardized the length of Daylight Saving Time. The Energy Policy Act passed in 2005 extended Daylight Saving Time across the nation.
Daylight Saving Time will end on the first Sunday in November. In other words, following the old adage of "spring forward, fall back", you will need to turn your clocks back one hour at 2 a.m. November 3rd to return to Central Standard Time.
The time change also serves as a reminder to install new batteries in your NOAA All Hazards Weather Radio, smoke detectors, and carbon monoxide detectors.
Source: National Weather Service