We close Week 5 with a fine enough Saturday slate. Not heavy on headliners this week, but good enough to get by.
All times Eastern.
Definitely good
LSU vs. Ole Miss (6:00, ESPN)
The intrigue here is in if No. 13 LSU has truly turned the corner after a poor start or if their struggles with Arkansas were emblematic of a bigger issue inherent to the Tigers' ceiling this season. No. 20 Ole Miss has a similar question to answer. Are the Rebels as explosive and dominant as they showed in the early season, or can a good team stifle them like Alabama did last weekend?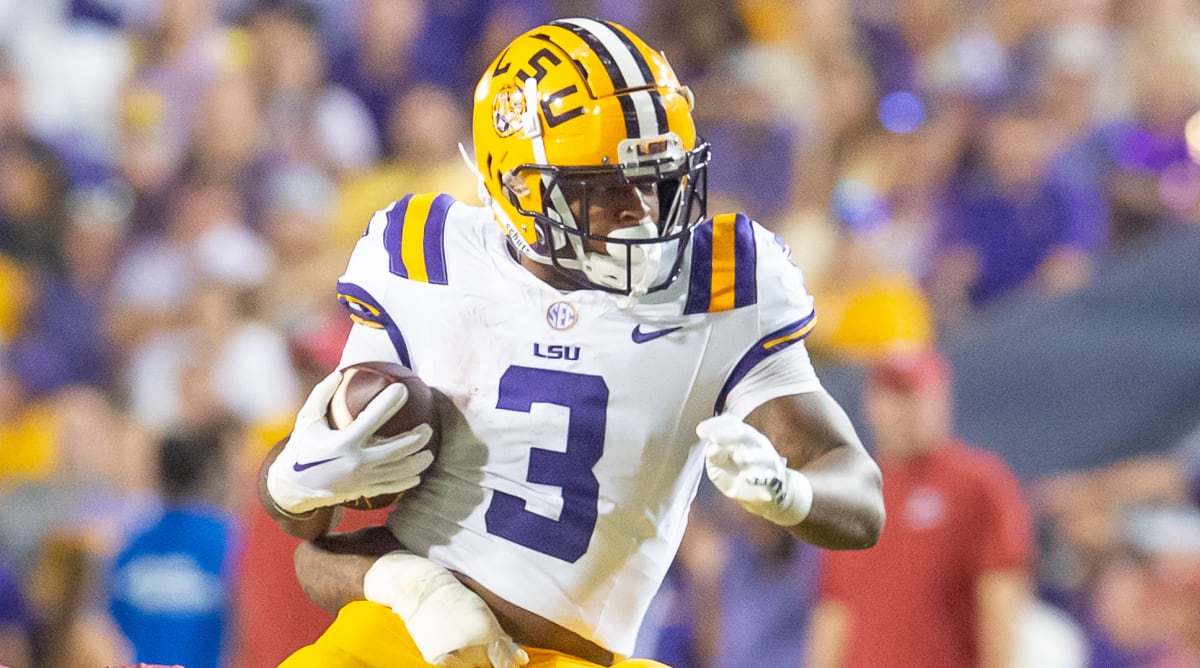 Sneaky good (or at least with something of notable intrigue)
USC vs. Colorado (noon, Fox)
The Buffs need to bounce back after getting embarrassed against Oregon, and No. 8 USC is not the antidote for a defense that may have its pride ailing. If Colorado is as deficient on defense as it was last weekend, then it may be name your score territory for Caleb Williams & Co.
Kansas vs. Texas (3:30, ABC)
No. 3 Texas has proven it isn't liable to fall into any potholes, but No. 24 Kansas isn't just a potential sticking point. Powered by QB Jalon Daniels, the longtime Big 12 doormat has the legitimate ability to match points with the Longhorns. But the Jayhawks' defense may be what loses them the game in the end.
Notre Dame vs. Duke (7:30, ABC)
Duke football on the big stage, how about that? The No. 17-ranked Blue Devils have experienced a renaissance this season, but No. 11 Notre Dame poses a physical test that Duke's front will have to be prepared for. We've spent the whole week picking at the Fighting Irish from an operational standpoint. You'd expect them to have 11 players on the field for every play.
Well, it's certainly better than watching not football
Florida

vs.

Kentucky

(noon, ESPN)

Clemson

vs.

Syracuse

(noon, ABC)

Texas A&M

vs.

Arkansas

(noon, SEC Network

Houston

vs.

Texas Tech

(3:30, FS2)

Michigan

vs.

Nebraska

(3:30, Fox)