AUSTIN (KXAN) — Soccer fans who watched an Austin FC game at Q2 Stadium in the club's inaugural season likely learned a valuable lesson – planning is everything when it comes to getting to and from the stadium.
Whether it's driving, taking public transportation or using a taxi app, there are pros and cons to each method of traveling to the match.
Throughout Austin FC's first season, Q2 Stadium regularly hit its 20,500 capacity – which means a lot of people trying to get home after the final whistle.
Here are the transportation options to get to Q2 Stadium:
Take a CapMetro train to Q2 Stadium
Ultimately, taking the train to CapMetro's McKalla Station is likely to be the single best way of reaching Q2 Stadium.
However, fans will have to remain patient as the station is still "in the design phase", CapMetro said, and won't be built this year.
Previously, the transit authority said the station would open in 2022 – but in a recent update, it said that a groundbreaking is planned for later in 2022 and the station is on track to open in fall 2023.
In the meantime, fans can still take the train to the match. The Red Line serves as a huge route to and from the stadium from locations in downtown Austin, Plaza Saltillo in east Austin and locations all the way north to Leander and Lakeline Station.
Last year, thousands of fans took to the train to Kramer Station, which is currently the closest stop to Q2 Stadium. From the station, it takes about 15 minutes to walk to the stadium – and the route happens to pass multiple local breweries if you get thirsty on the way.
Take a CapMetro bus to Q2 Stadium
On Austin FC match days, CapMetro will increase frequency on several bus routes near Q2 Stadium:
MetroRapid 803 will run at least every 8 minutes and drop fans off in front of the stadium. After the game, extra MetroRapid buses will line up along Bright Verde Way to help fans get home.
Route 3, which has a stop by the stadium, will operate on a normal schedule.
Route 383 will increase routes to every 15 minutes with drop-offs at the stadium. As mentioned, it will also offer service to the nearby Park & Rides.
Route 392 will increase routes to every 20 minutes. It will run between Q2 Stadium and Tech Ridge Transit Center.
Austin FC parking options
Parking at or near Q2 Stadium
Most visitors to Q2 Stadium should not plan to simply drive there and park on site, like they would at a large NFL stadium, for example.
There are only 850 parking spots for the 20,500-seat stadium, and fans who do not have a booked parking space will be turned away from the lots on game days.
Austin FC pre-sells these spots to season ticket holders, which will be part of their mobile tickets. There are three different parking lots:
East Lot – Accessed from Aguilar Street off Braker Lane. Available to Season Ticket Members with 4 or more tickets located in the Captain Morgan Club and Captain Morgan Club East Loges. MAP
North Lot – Accessed from Bright Verde Way off Burnet Road. Available to Season Ticket Members with 4 or more tickets located in the Lexus Club and Lexus Club West Loges. MAP
Southwest Lot – Accessed from McKalla Place off Rutland Drive. Available to Suite Holders and Season Ticket Members with 4 or more tickets located in the Q2 Field Club and Porch Loges. MAP
During non-Austin FC events — like matches featuring the U.S. Men's or Women's National Team — parking at the on-site lots will cost $50.
Some businesses near Q2 Stadium charge fans to pay for parking for the game. While not the cheapest option, it's convenient and works out well if you carpool with friends or family.
Off-site parking for Q2 Stadium
Austin FC has partnered with the company Pavemint to secure parking spaces at parking lots and garages within a mile of Q2 Stadium, including at The Domain. Pre-purchases for those parking spaces are now available on the Pavemint app.
"Pre-planning your trip to Q2 Stadium will be an important step for all guests," Austin FC President Andy Loughnane said before the 2021 home opener. "Our partnership with Pavemint will now provide access to pre-paid parking spaces, which can be reserved well in advance of your arrival."
Pavemint also allows people who live near the stadium to sign up to sell parking spaces they own. Think of it as Airbnb — but for parking.
Best routes for driving to Q2 Stadium
Here are tips for specific routes Austin FC recommends for driving to Q2 Stadium depending on which direction you're coming from. (It's at the bottom of the page.)
Austin FC park and ride to Q2 Stadium
There are two transit Park & Rides with buses to Q2 Stadium:
North Lamar Transit Center
Pavilion Park & Ride
After fans park at these locations, CapMetro's Route 383 bus drops them off at the stadium. When the game ends, the bus picks them up and returns them to their vehicles.
How to take an Uber, Lyft, taxi or private shuttle to Austin FC games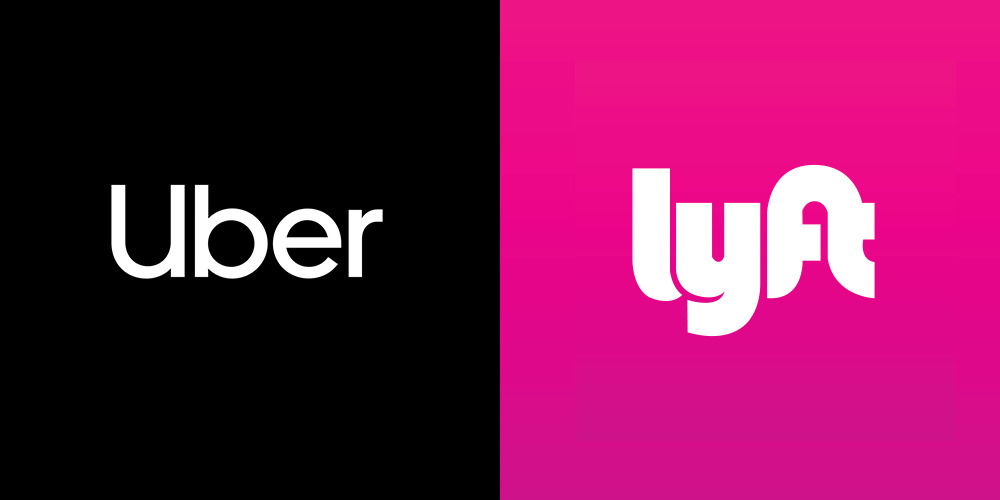 Austin FC offers a dedicated drop-off point for rideshare companies such as Uber and Lyft on the west side of Q2 Stadium. It also offers a pick-up area after the matches north and south of Q2 Stadium on Brockton Drive and Rutland Drive.
In Austin FC's first season, high demand for these apps after the matches led to surge prices, making it a lot more expensive for fans to get home.
How to book a private shuttle to Austin FC game
Private shuttles are available by pre-registering through Austin FC and have a dedicated pick-up and drop-off area on the north end of Q2 Stadium. You must pre-register within 72 hours of each match.
Austin FC fans can then book private shuttles. Companies offering shuttles include:
Experience Austin – $39 with pickups in downtown Austin, south Austin and east Austin
If you plan to provide a private shuttle service to Austin FC games and want to be included on this list, email KXAN here.
Improvements help fans walk, bike to Q2 Stadium
Austin city transportation officials said that Phase I improvements to Burnet Road and Braker Lane – the creation of new sidewalks and shared-use paths – helps fans safely get to and from the stadium should they choose to walk or bike.
Q2 Stadium also has a bicycle valet system that is free to fans. You can find it on the stadium's east side.