This is an archived article and the information in the article may be outdated. Please look at the time stamp on the story to see when it was last updated.
Is the Razer Blade Stealth better than an Alienware 17-inch?
Razer and Alienware are two of the biggest names in PC gaming, especially when it comes to laptops. For what it's worth, neither is in the business of budget-friendly laptops. Instead, each company has a wide selection of midrange and high-end notebooks that can run the latest titles with little to no difficulty.
The Razer Blade Stealth and Alienware x17 and m17 are similar in that they're each manufacturer's most novel gaming laptops. When compared to each other, however, they're essentially polar opposites. If you want an immersive gaming experience and don't mind a large and heavy laptop, get the Alienware x17 R2 or m17 R5. If you're looking for the ultimate in portable gameplay, there's no better choice than the Razer Blade Stealth.
Razer Blade Stealth
Razer's smallest and lightest notebook PC is not your typical gaming laptop. Most are bulky, thick and loud, generating tons of heat and offering a large screen for immersive visuals. In contrast, the Stealth is as compact as anything, even boasting the Ultrabook certification along with advanced technologies such as Thunderbolt 4.
To fit into such a small and light package, the Stealth does make a few sacrifices. Its GTX 1650 Ti graphics processing unit works well at the screen's 1080p resolution, but it will struggle to reach the maximum possible frame rate of 120 FPS in the most resource-intensive titles.
Razer Blade Stealth pros
Compact and lightweight: It's one of the rare gaming laptops to fit under Intel's Ultrabook umbrella of highly efficient laptops.
Wide color gamut: The stealth can produce 100% of the sRGB gamut, which lets you view most games and all online content true to the creator's intent.
High refresh rate: The base model LCD version sports a 120-hertz refresh rate, making for a smooth gaming experience in supported titles.
Premium keyboard and touchpad: You'll probably be using both quite a bit. For that reason, Razer made a point to engineer an RGB-backlit keyboard that's satisfying to use and a glass touchpad that's accurate and precise.
Advanced connectivity: It sports USB Type-A and C ports, Wi-Fi 6 support and Thunderbolt 4 connectivity for fast wired data transfer.
Quality webcam and microphone array: An HD webcam and four microphones work together to provide decent in-game communication and excellent video conferencing abilities.
Razer Blade Stealth cons
Small screen limits your field of view: While convenient, a 13.3-inch screen doesn't make for the most immersive gaming experience.
Middling graphics card performance: When playing the latest and most advanced games, you'll probably have to knock some settings down a peg or two. You'll have a hard time running extremely complex titles on High or Ultra settings.
Customer service is hit or miss: Some owners report helpful and friendly customer service representatives that you can access through venues such as Facebook and Twitter. More often than not, however, you'll find numerous complaints regarding warranty maintenance and return merchandise authorizations (i.e., returns of defective products).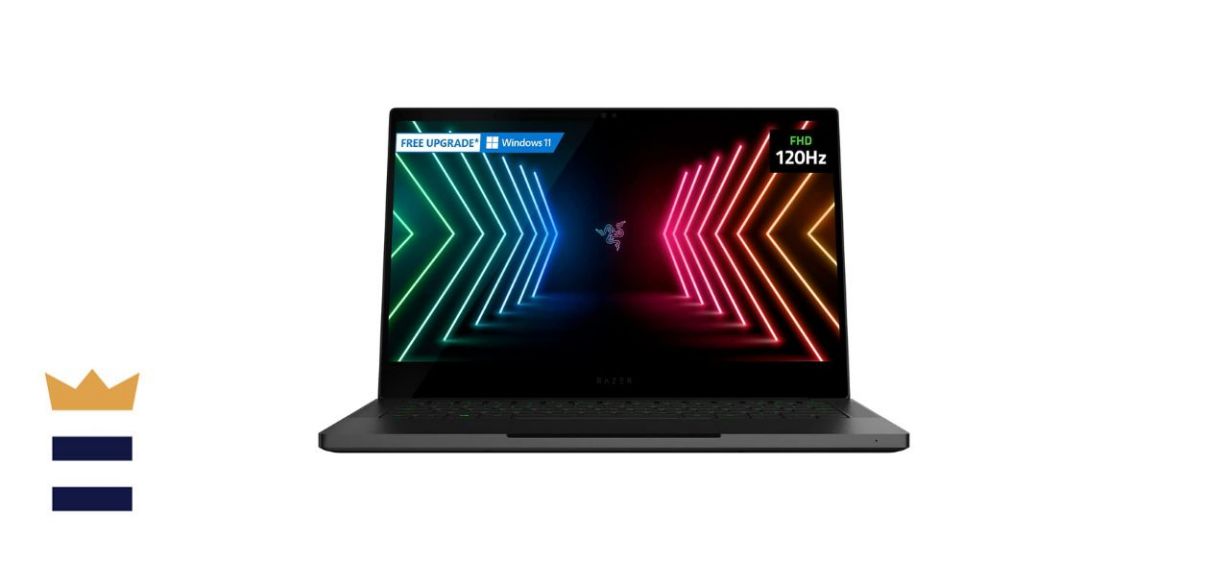 The combination of a GeForce GTX 1650 Ti graphics processor and 11th-generation Intel CPU with a high-end Xe GPU makes for a highly efficient machine when you're not gaming. When you are playing, the 120-hertz display delivers a remarkably smooth experience.
Sold by Amazon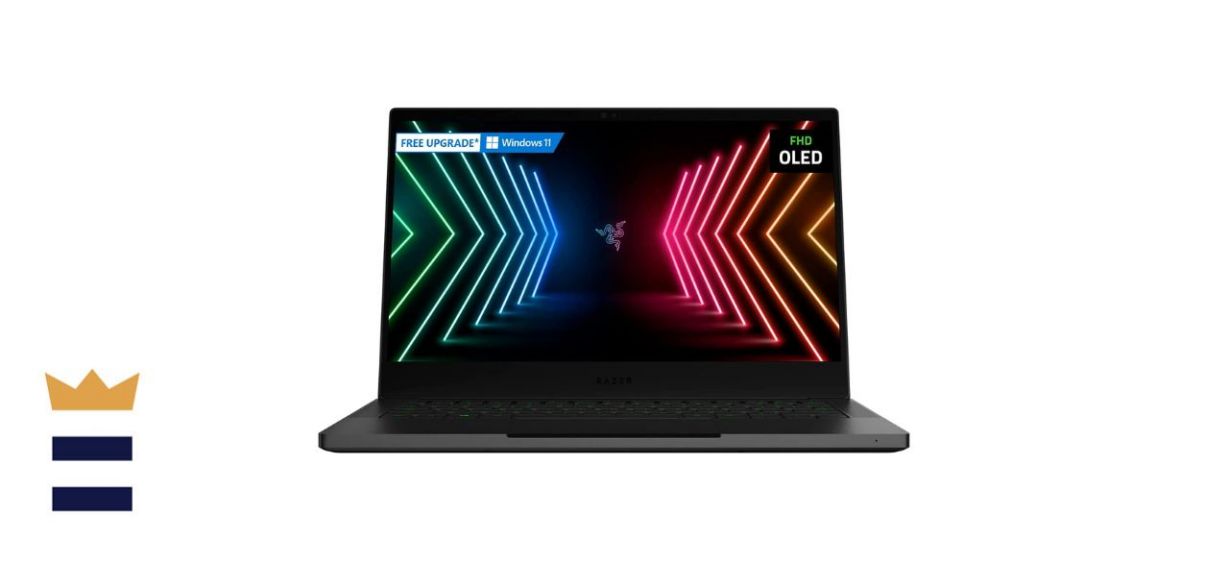 The premium OLED panel on this version doesn't actually add much to the gaming experience, particularly in well-lit rooms. Where it shines is in watching other media, especially movies. Plus, it sports a touchscreen that Windows can make better use of than ever before.
Sold by Amazon
Alienware 17-inch gaming laptops
Alienware was one of the first mainstream manufacturers of dedicated gaming laptops and quickly developed a great reputation. After a decade of increasing success, it was bought out by Dell, which still owns it to this day.
It makes far more than just laptops. Alienware is also well-known for its acclaimed monitors, particularly the AW3423DW, the first-ever monitor with OLED and quantum dot technology. For the most part, you'll find the same kind of high quality across Alienware's entire product lineup.
There are two current 17-inch Alienware laptops, the x17 R2 and m17 R5. The x17 series is the more high-end option, although the m17 lags behind only slightly and is a high-performing option in its own right.
Alienware 17-inch gaming laptop pros
Large and immersive displays: The display quality of Alienware's biggest laptops is basically unrivaled. Their low pixel response times all but eliminate ghosting and artifacting, and their color accuracy and edge-to-edge consistency are second to none.
Extensive high-performance hardware options: If you order directly from Dell, you can tailor your purchase to precisely your needs. This includes top-of-the-line components such as the GeForce RTX 3080 Ti GPU.
Optional 4K resolution at 120 hertz: The x17 R2 is offered with an Ultra HD display, and it's one of the few laptops with enough processing power to take advantage of such a high resolution at up to 120 frames per second.
Highest refresh rate possible: Alienware's most high-end 1080p display boasts an impressive 360-hertz refresh rate for the smoothest laptop gaming experience on Earth.
Quality customer service: Dell and, therefore, Alienware's customer service routinely gets high marks from owners and industry experts.
Alienware 17-inch gaming laptop cons
High prices: Alienware's gaming laptops are just about the most costly of all. Granted, you're paying for premium performance and reliability, but the high-end options do require a significant investment. This is slightly less true of the m17 series, which has historically provided a midrange and slightly more affordable choice than the top-of-the-line models.
They're big and heavy: Like most gaming laptops other than the Razer Blade Stealth, Alienware's 17-inch models weigh a lot, generate a lot of heat and can get loud once the fans turn on.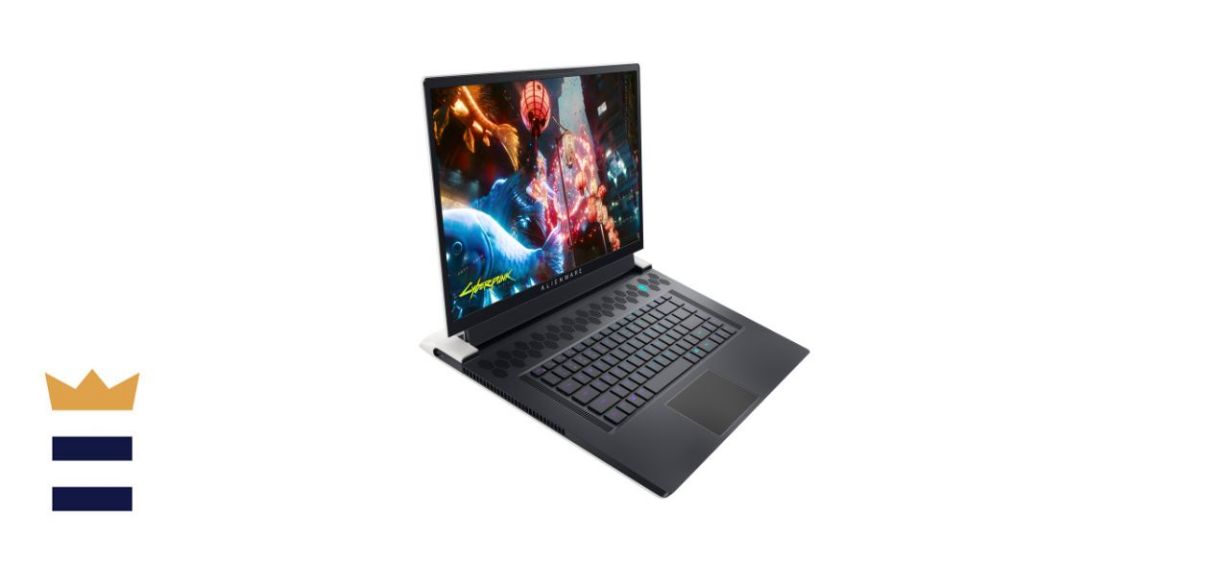 It gives you the option of configuring just about the most powerful gaming laptop in existence, albeit at a high cost. If you're willing to make the investment, it's hard to find a single fault with this high-end machine.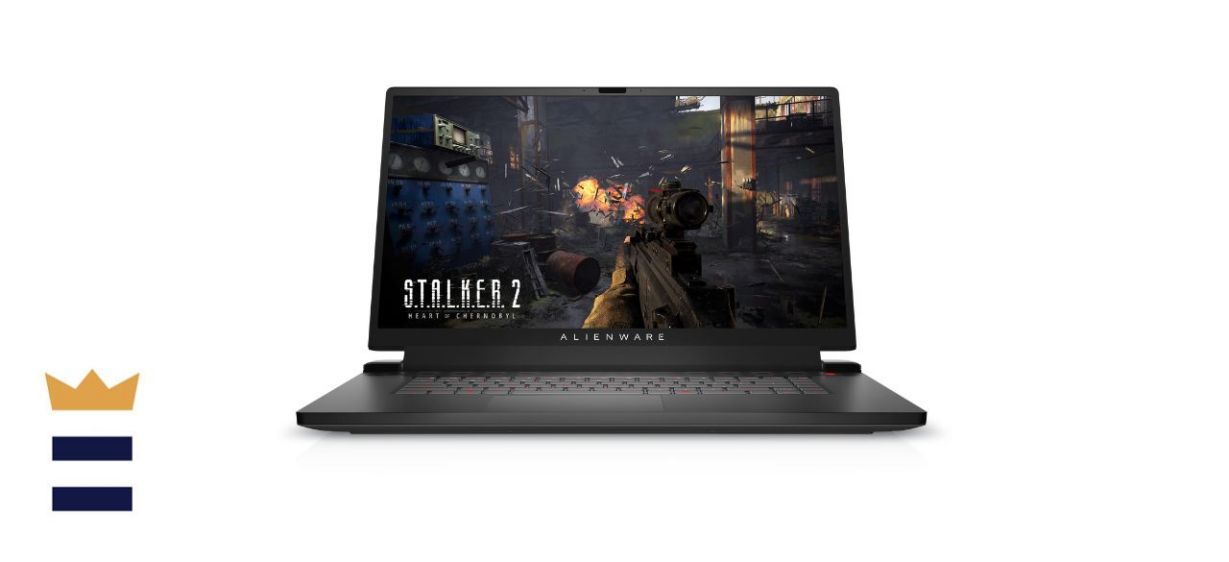 While it's not quite as expensive as the x17, it offers nearly the same kind of premium hardware options.
Sold by Dell
Should you get a Razer Blade Stealth or an Alienware 17-inch gaming laptop?
If you want a highly portable laptop that you can work, travel and play games with, the Razer Blade Stealth is a novel and excellent choice. But if you're looking for the best possible performance and don't mind spending a decent amount on something large and heavy, you can't beat either of Alienware's 17-inch models.
Sign up here to receive the BestReviews weekly newsletter for useful advice on new products and noteworthy deals.
Chris Thomas writes for BestReviews. BestReviews has helped millions of consumers simplify their purchasing decisions, saving them time and money.
Copyright 2022 BestReviews, a Nexstar company. All rights reserved.