Time to start shopping
Don't look now, but the holidays are right around the corner, meaning gift shopping will soon be a priority for many. Holiday gift shopping can be hectic and exhausting, so getting ahead of the curve and starting as soon as possible is a good idea.
If you're shopping for several friends or family members, your shopping list can be overwhelming, and it can be challenging to come up with good gift ideas. So we've gathered some of the best holiday gifts, from blenders and espresso machines to smartwatches and treadmills. Our curated list includes some of our favorites, such as the Ninji Creami Ice Cream Maker and Dyson Airwrap.
Best kitchen appliances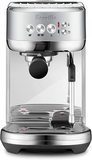 Breville, Bambino Plus Espresso Machine
A premium espresso machine for making hot and creamy single- or double-shot espressos.
Sold by Amazon
Brew hot, delicious espresso anytime with this premium espresso machine whose multistep operation consists of pressure extraction, temperature extraction and microform bubbles. Its user-friendly interface offers volume shot control that lets you choose single or double shots.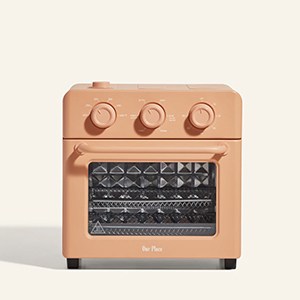 This countertop oven doesn't take up too much room and heats faster than standard ovens.
Sold by Amazon
Those with limited countertop space will appreciate this oven's compact design and build. Whether you want to air-fry, bake, roast, toast, reheat or broil, this oven does it all using steam infusion technology to give food a crispy exterior and soft, moist interior. It preheats and cooks faster than traditional ovens, and its spacious interior is ample enough to cook a 4.5-pound whole chicken.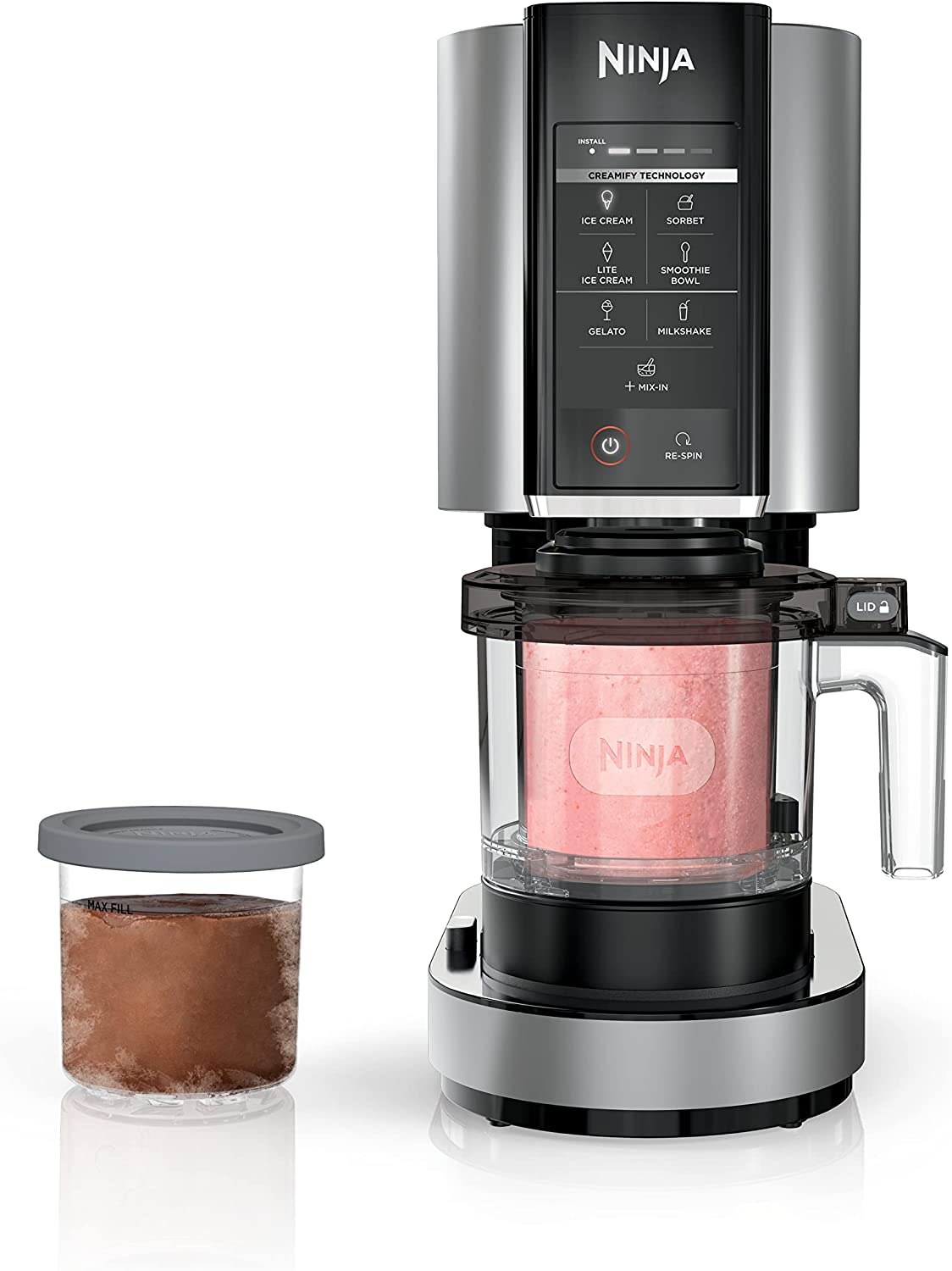 Get a delicious fix with this high-quality ice cream, sorbet and smoothie maker.
Sold by Amazon
Why run out to the store to buy ice cream when you can make your own with this intuitive machine? It's excellent not just for making ice cream but also for other delicious treats, including sorbet, gelato, smoothies and milkshakes. There are seven preset modes with the appropriate speed, pressure and time to make each treat, and a re-spin function for creamier, softer ice cream.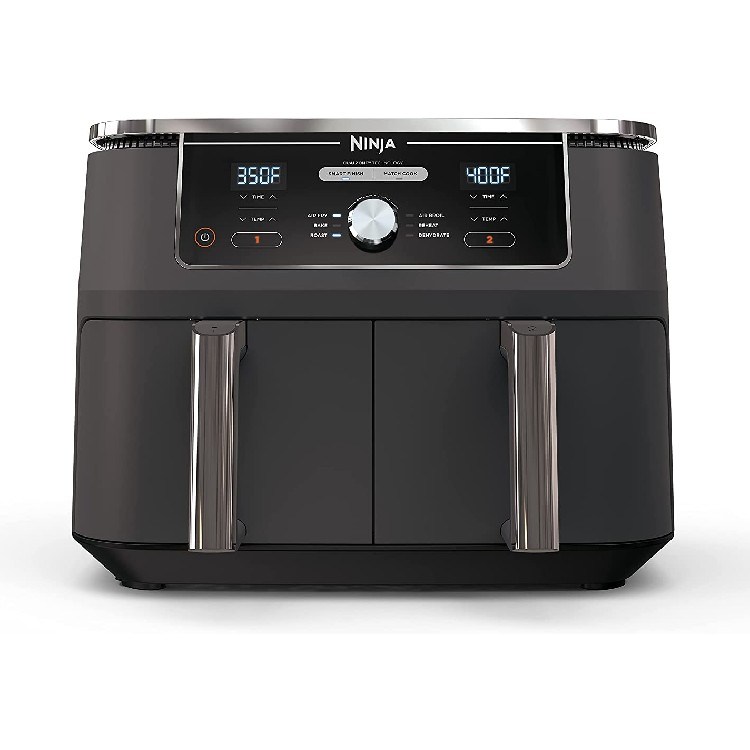 Ninja, DZ401 Foodi DualZone XL 2-Basket Air Fryer
Cook any number of foods with this six-in-one air fryer.
Sold by Amazon
Large families and households can cook enough food for everyone with this air fryer, thanks to its 10-quart basket. The dual-basket design lets you cook two foods simultaneously, and IQ Boost evenly distributes heat across both baskets to cook a 6-pound chicken thoroughly. There are separate heating zones if you want to use only one basket.
Best cookware and drinkware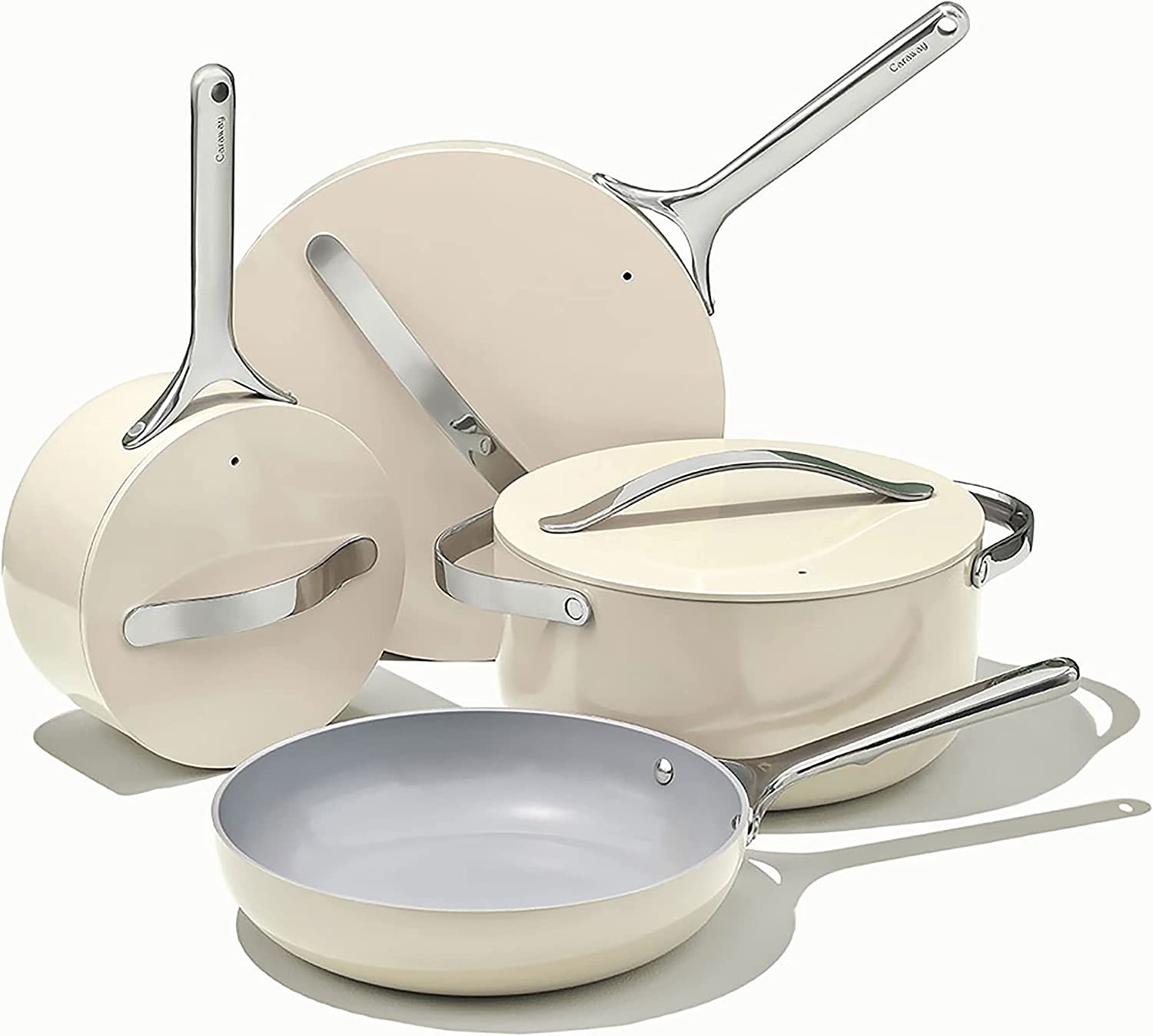 Caraway, Nonstick Ceramic Cookware Set
With a beautiful design and easy-to-clean material, this pick earns our expert's praise.
Sold by Amazon
Caraway's cookware set makes the perfect gift! Caraway cookware is beautiful, low-maintenance and easy to clean. Plus, these nonstick cookware sets feature even-heat distribution and nontoxic ceramic coating. The eco-friendly packaging and sleek storage features are bonuses unique to the Caraway brand. The set comes in an array of aesthetically pleasing colors, which makes the pots and pans pretty enough to leave out on your stovetop even when you're not cooking.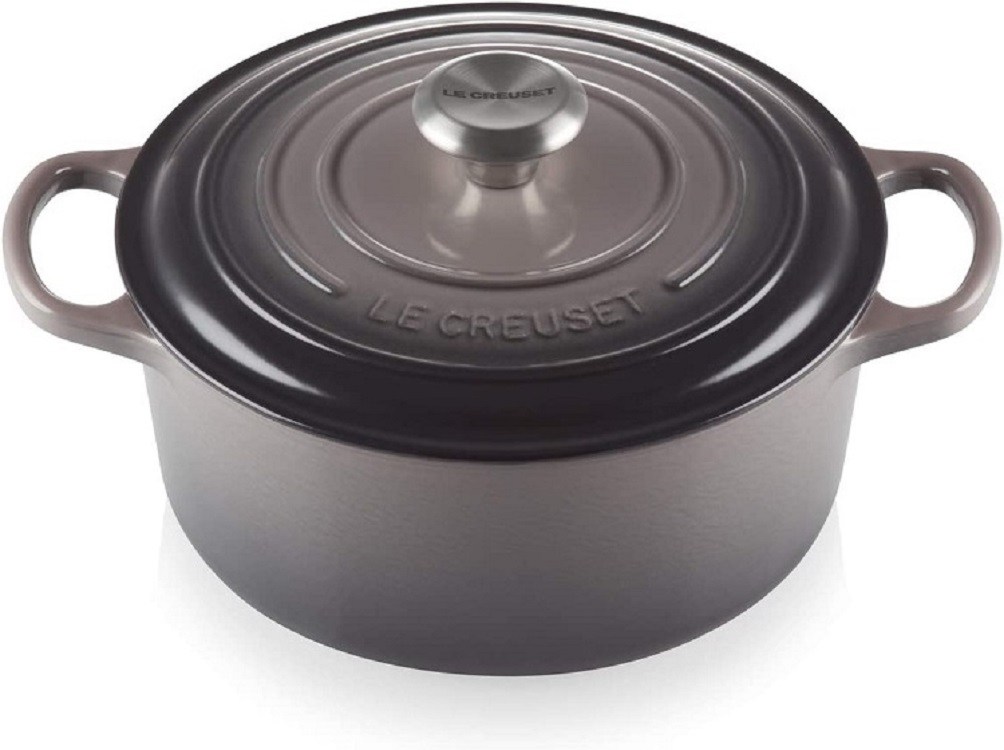 Le Creuset, Enameled Cast Iron Signature Round Dutch Oven
This iconic Dutch oven is the benchmark for all other brands, earning it the top spot and our cooking expert's praise.
Sold by Amazon
Le Creuset is an industry-leading manufacturer of cast-iron cookware, and we can't recommend this piece enough. This cast-iron Dutch oven requires no seasoning and has a durable enamel surface that protects it against chipping, scratching and staining. The tight-fitting lid helps circulate steam, and the light-colored interior makes it easy to check cooking progress.
Stanley, 40 oz. Quencher H2.0 FlowState Tumbler
Whether on the road or at work, this tumbler keeps your beverages hot or cold for several hours.
Sold by Amazon
This tumbler keeps beverages warm for up to seven hours or cold for up to 11 hours. It's perfect for traveling or days in the sun, and the FlowState lid has a rotating cover with a straw opening, a drink opening and a full-cover top. It has an ergonomic handle with grip inserts and a narrow base for fitting most cupholders.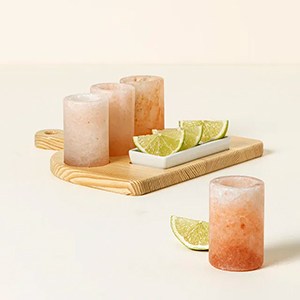 Uncommon Goods, Himalayan Salt Tequila Glasses
No need to bust out the salt shaker before a Tequila shot when you have these Himalayan salt shot classes.
Sold by Amazon
If you know someone who enjoys tequila shots, this set of Himalayan salt shot glasses is an excellent gift. Tequila goes great with salt, and these shot glasses provide a salty finish to each tequila shot. The salt is antibacterial and can be used for several rounds.
Best makeup and beauty accessories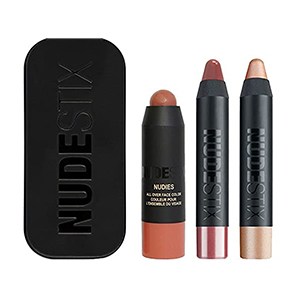 Nudestix , Sunkissed Nudes Mini Kit
An excellent makeup kit with multiple colors that last all day and provide a radiant look.
Sold by Amazon
This Nudestix Sunkissed Nudes kit has an all-over face bronzer; a magnetic, luminous eye color; and a gel color lip and cheek balm, all in a tin. It's an excellent makeup kit for summer wear and stays on all day.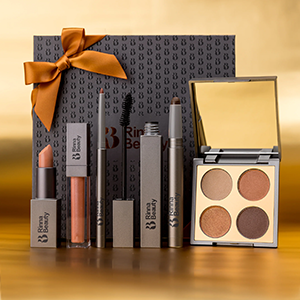 Rinna Beauty, THE PERFECT NUDE KIT
One of the more versatile makeup kits that's formulated with high-grade ingredients.
Sold by Amazon
Popular for its versatility, which makes it suitable for casual or formal occasions, this makeup kit has colors formulated with high-grade ingredients such as vegan lanolin substitute, shea butter and jojoba oil. It comes with eye crayon, mascara, eyeshadow palette, lip liner, lipstick, lip gloss and a professional, full-length two-sided applicator brush.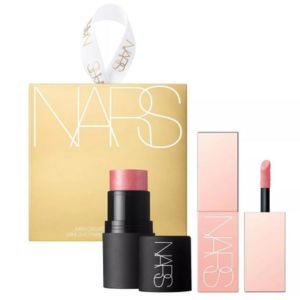 This blush leaves a golden shimmer and glitter finish for a flattering look that's perfect for all occasions.
Sold by Amazon
The NARS Mini Orgasm Blush Duo has a shimmery finish for a flattering look and a smoothing effect that leaves skin looking radiant.
This rejuvenating kit is excellent for smoothing lines and reducing wrinkles.
Sold by Amazon
This treatment goes beneath the skin to smooth lines, contouring and sculpting deep down to the facial muscles. After regular use, many users report increased firmness and reduced forehead lines.
Our tester appreciated how much time this high-quality wand saved on their hair routine.
Sold by Amazon
The Dyson Airwrap is an expensive hairstyling tool, but it's worth a look for those who want vibrant, healthy-looking hair that's sure to draw compliments on any occasion. It's excellent for drying, curling, shaping, smoothing and hiding flyaways without using extreme heat that can damage hair. Plus, it works for all hair types and lengths.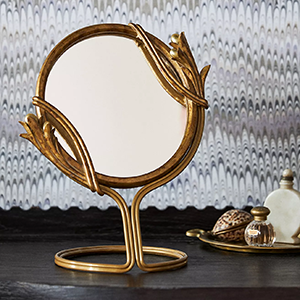 Anthropologie, Claudia Vanity Mirror
An elegant vanity mirror that goes great in any bathroom.
Sold by Amazon
The large mirror in the bathroom is fine most of the time, but to get a closer look at your facial and hair details, this vanity mirror gets the job done while adding an elegant touch to your bathroom. It's handcrafted from resin, metal and mirror glass and offers a 6-inch projection.
Best handbags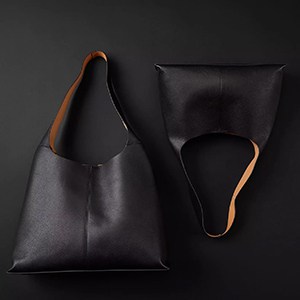 A large, fashionable shoulder bag for all occasions that's great for storing personal items.
Sold by Amazon
A stylish bag is excellent to show off, but those who need something bigger will love this large shoulder bag. It has a minimalist design that's practical for everyday use, a contrasting leather lining for superior durability and brushed antique brass hardware.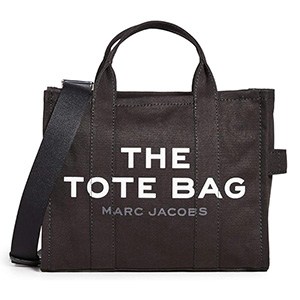 Marc Jacobs , The Tote Bag, Medium
A tote bag with a printed logo on the front and interior pockets for small personal belongings.
Sold by Amazon
This Marc Jacobs tote bag exudes elegance and is perfect for carrying anything from makeup and phones to tablets and jewelry. It has a logo print across the front, patch and zip interior pockets for storing small personal items, a zip closure and an optional adjustable strap.
Best smartwatches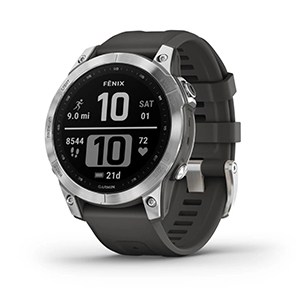 An excellent smartwatch with a slim profile and long-lasting battery life.
Sold by Amazon
The Garmin Fenix 7 offers a solid middle ground between the more robust smartwatches for outdoor enthusiasts and the slim-profile smartwatches for athletes and trainers. The battery life lasts up to 18 days on a full charge, and it provides readiness scores for training and sleep insights.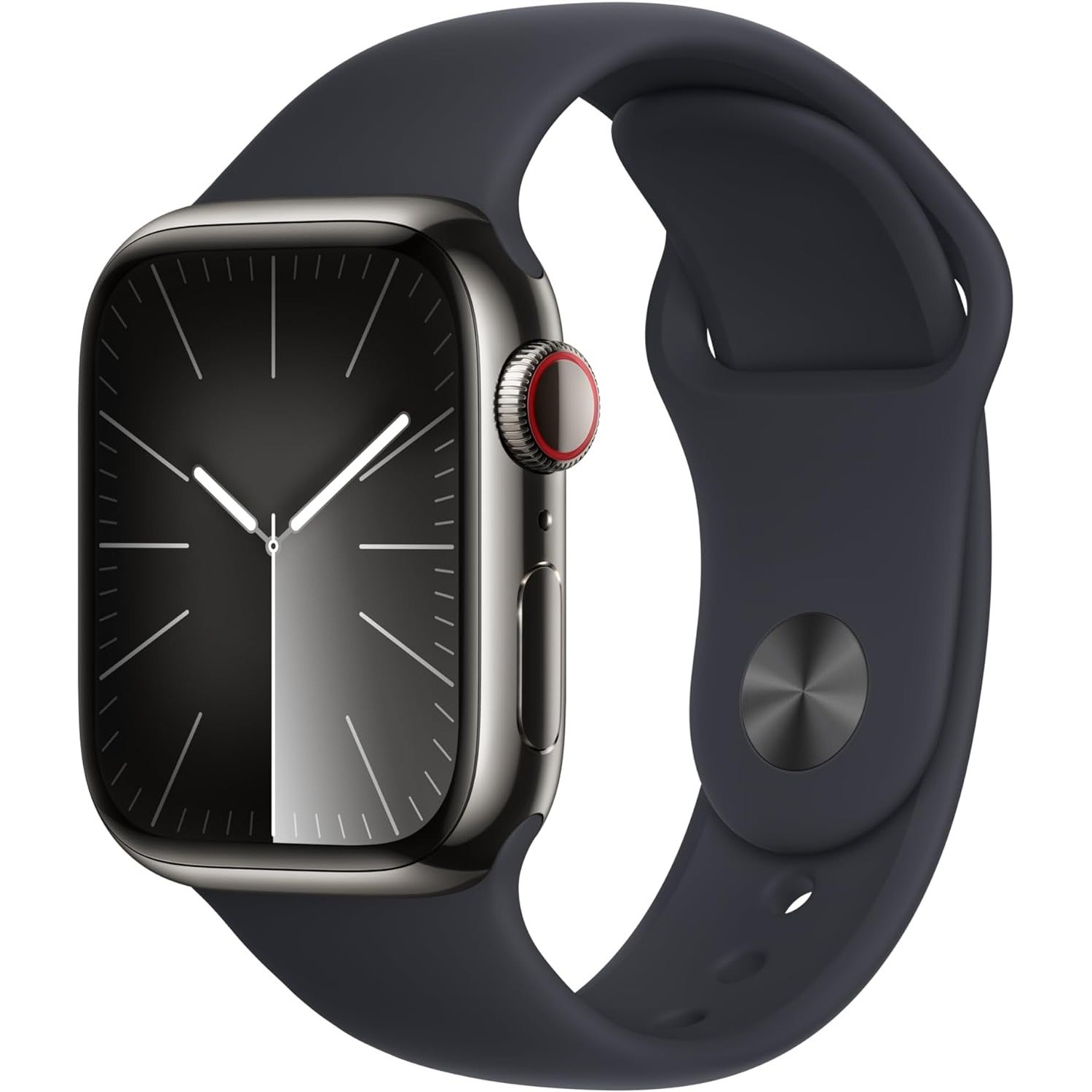 Faster than its predecessor, the Apple Watch Series 9 has advanced health-tracking sensors and offers many premium features.
Sold by Amazon
The latest Apple Watch, the Series 9, boasts advanced, accurate sensors for tracking health and fitness metrics, including sleep, blood oxygen and electrocardiogram records. It has an always-on display, cellular connectivity for sending text messages and making phone calls, and an S9 SiP chip for improved performance.
Best instant cameras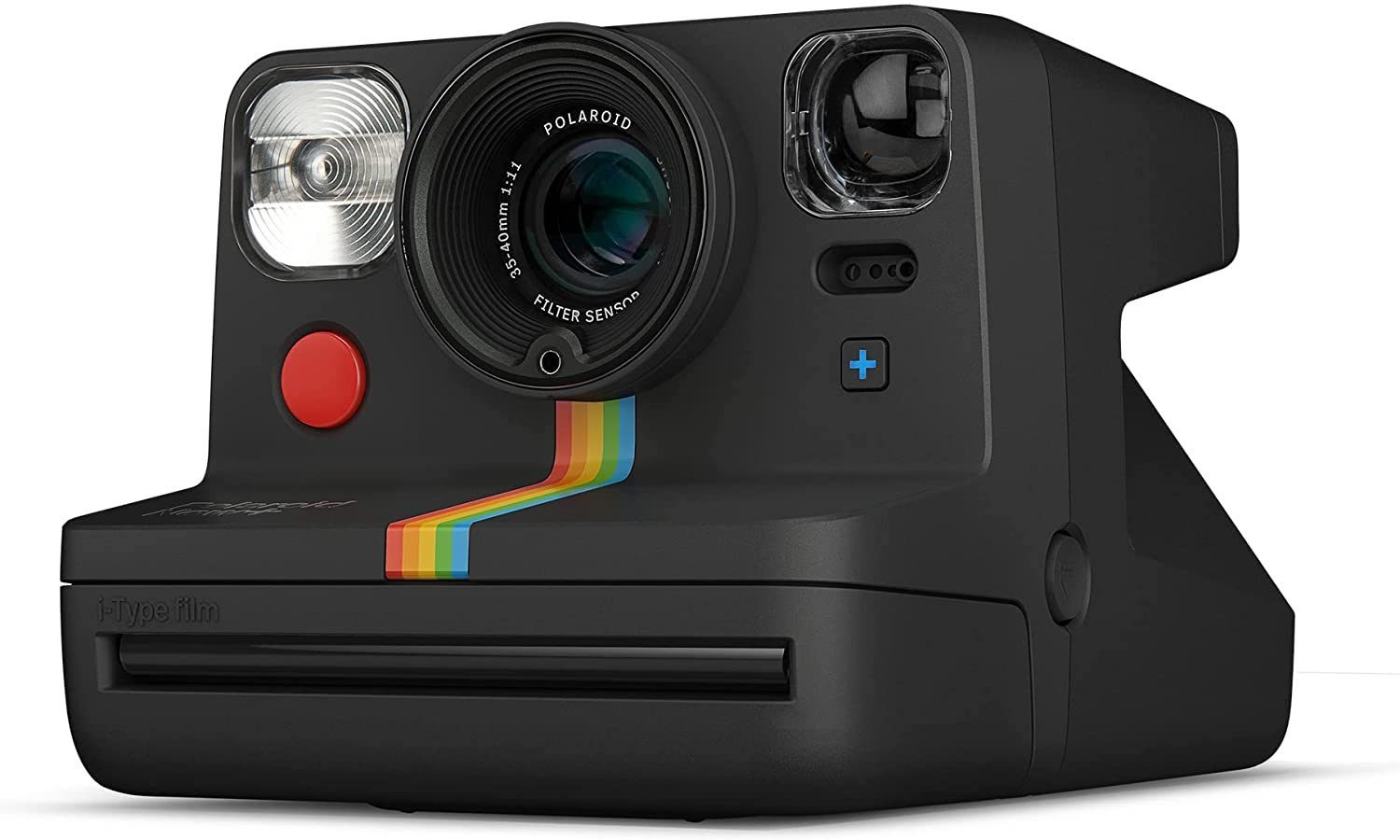 Polaroid, Now+ Bluetooth Connected I-Type Instant Film Camera
An upgraded version of traditional Polaroid cameras that's compatible with a smartphone app.
Sold by Amazon
The Polaroid Now+ is an upgraded version of traditional Polaroid cameras. The Bluetooth-connected app lets users tweak settings, such as double exposure, light painting and noise trigger. The bonus five filter lenses allow creative shots.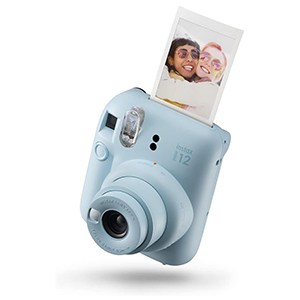 Fujifilm, Instax Mini 12 Instant Camera
A portable and compact camera for capturing and printing photos anywhere.
Sold by Amazon
What we love about this camera is its compact size and minimalist design, which makes it excellent for traveling and storing in a backpack, purse or handbag. It turns on when you twist the lens and features automatic exposure and flash control for bright photos that don't look washed out.
Best video game console and accessories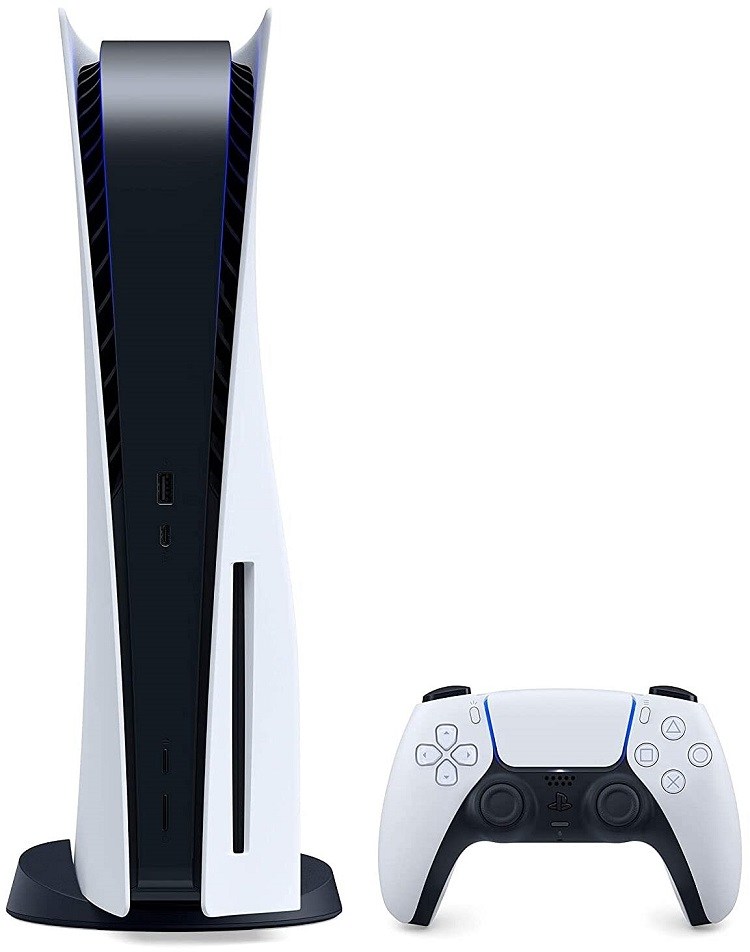 Delivers true 4K HDR gameplay and blazing-fast loading speeds, making for some of the prettiest and most engaging gameplay available.
Sold by Amazon
After so long, the shortage of PlayStation 5 consoles has finally come to an end, meaning you can buy one ahead of the holidays. PlayStation fans will love the high-powered processor that renders outstanding visuals and 3D Audio technology for an immersive gaming experience.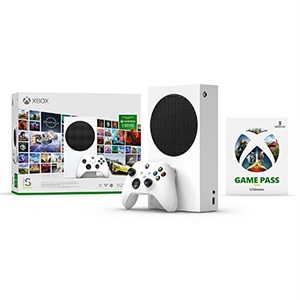 Microsoft, Xbox Series S Ultimate Starter Bundle
A high-powered next-gen gaming console bundle with a three-month Xbox Game Pass Ultimate membership.
Sold by Amazon
The Xbox Series S delivers lightning-fast loading times, breathtaking graphics and gameplay with a refresh rate of up to 120 hertz. This bundle includes an Xbox Wireless Controller, a three-month Xbox Game Pass Ultimate membership for playing online with friends, and other exclusive features.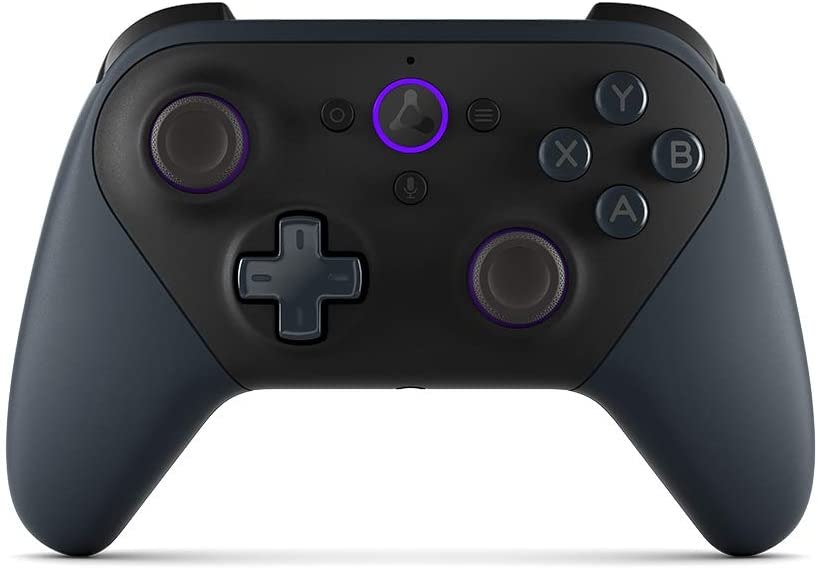 We found that this streaming-based controller made it incredibly easy to play the latest games during our testing.
Sold by Amazon
If you know someone with a subscription to Amazon's cloud gaming service, Luna, we highly recommend giving them this pro controller. It's compatible with Windows, Mac, Fire TV, Fire tablet, iPhone, iPad, Chromebook and Android devices, and can connect via Bluetooth, Wi-Fi or USB.
This is an affordable virtual reality headset that stood out in our testing.
Sold by Amazon
Virtual reality gaming is becoming increasingly popular, and the Meta Quest 2 is an outstanding holiday gift for gamers who want to get into it. This headset has three-dimensional positional audio, hand tracking and easy-to-use controllers for an immersive gaming experience.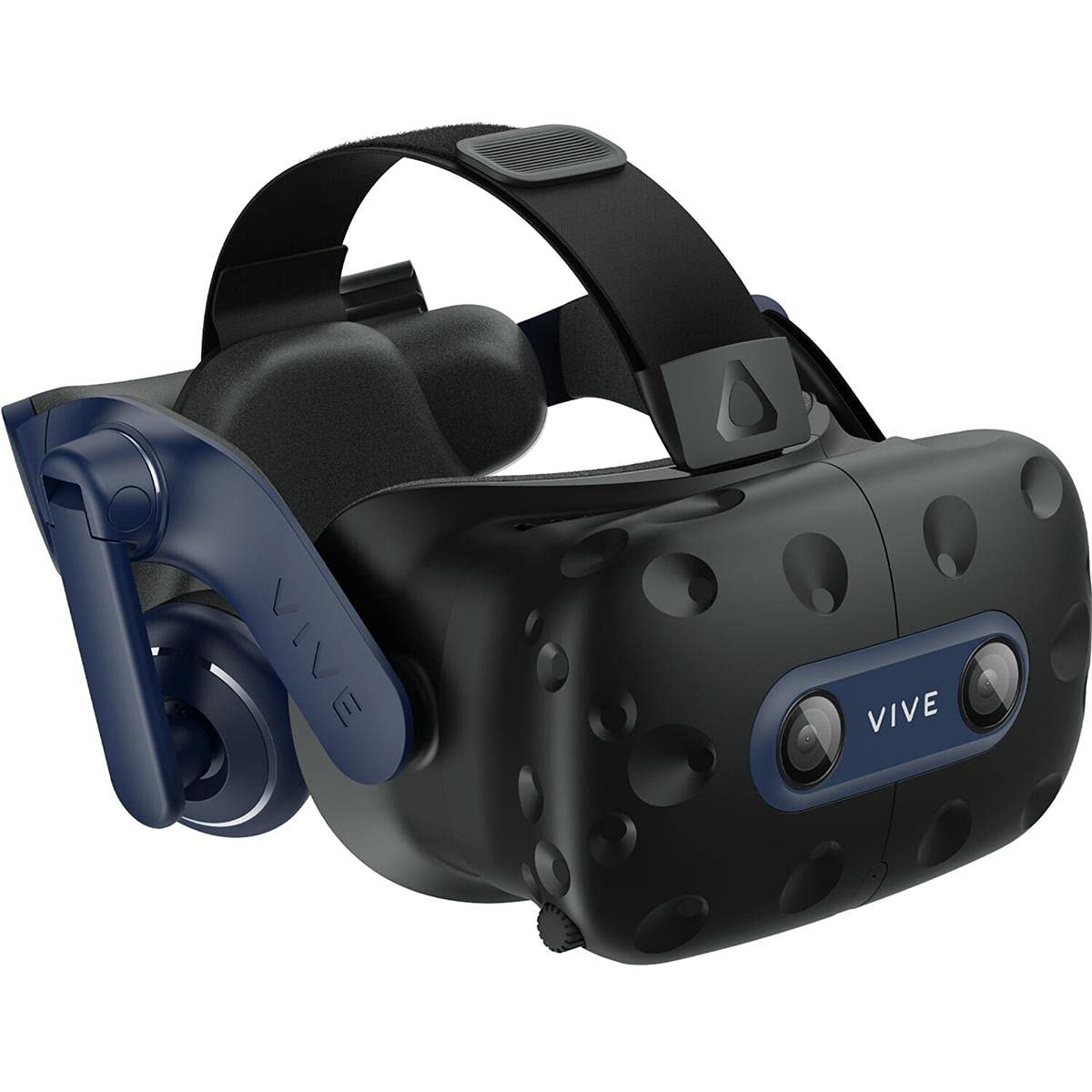 Immerse yourself in 5K virtual video games at a smooth 120-hertz frame rate.
Sold by Amazon
This headset offers 5K clarity, intuitive controllers and an easy setup process that doesn't require a console or personal computer. Visual comfort is prioritized thanks to a 120-hertz frame rate for running graphics-intensive games and apps, and the adjustment dial helps minimize eye fatigue.
Best toys and games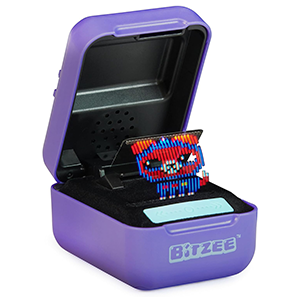 A virtual 3D pet kids can feed, nurture and love until it grows into an adult.
Sold by Amazon
Kids with nurturing instincts will love caring for their 3D pets by feeding them, playing with them and rocking them to sleep. Pets grow into adults with consistent nurturing and care, and the more kids play with their pets, the more animals they can unlock, with up to 15 available.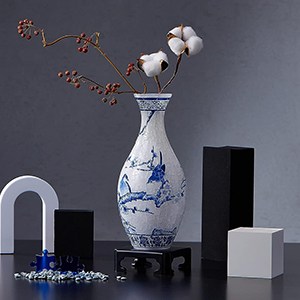 A neat vase comprised of 163 curved jigsaw puzzle pieces that makes for excellent décor
Sold by Amazon
Those with a keen eye can challenge themselves with this vase jigsaw puzzle. It features 163 curved pieces with a stand and a detachable water cup for displaying it and showing it off in your home. It's an excellent decorative item that can hold water to keep flowers and plants healthy.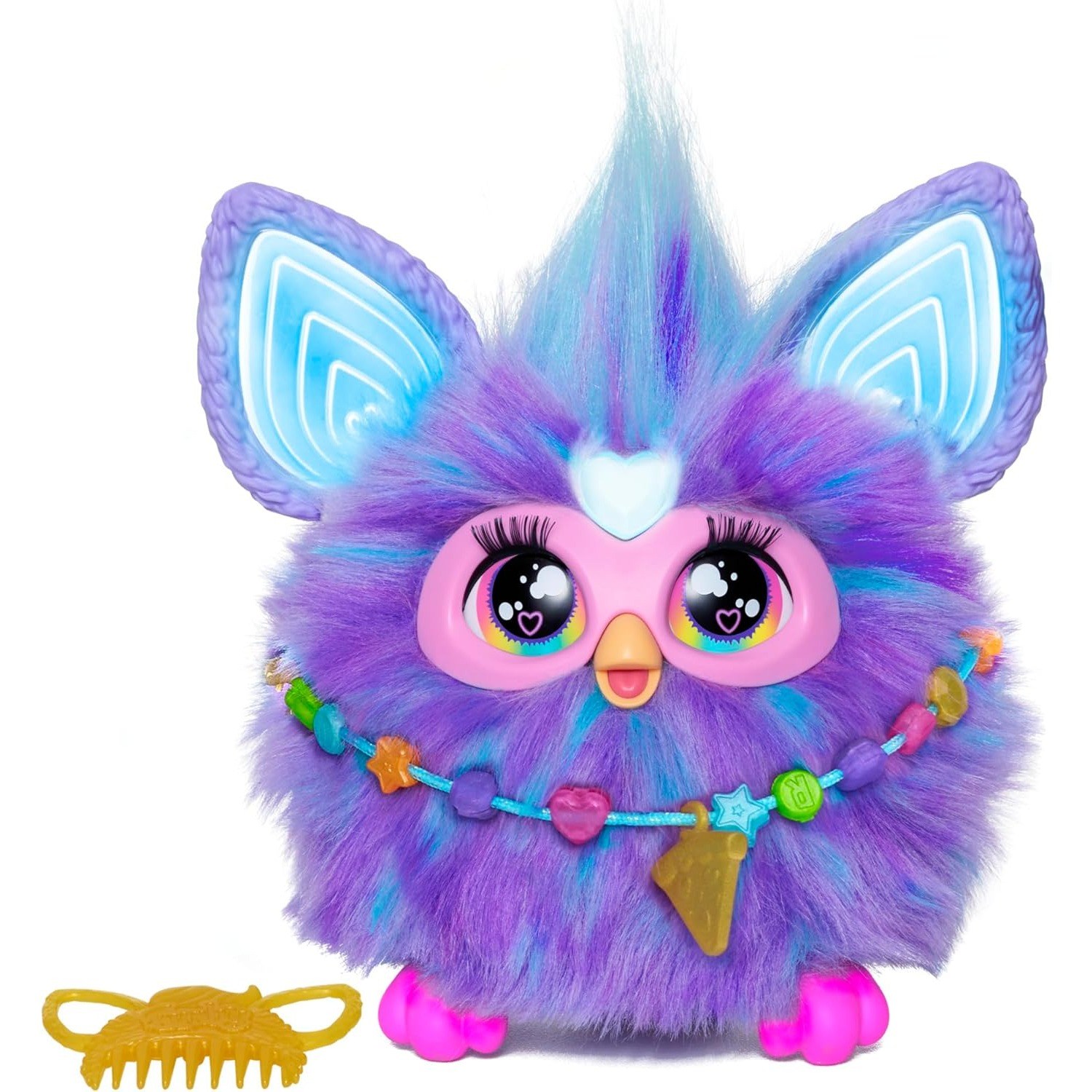 A soft, interactive toy featuring over 600 responses.
Sold by Amazon
There's nothing softer than a Furby, and they're making a comeback as one of the most popular toys of 2023. This interactive Furby toy moves, talks, sings, lights up and even responds to speech. It has five voice-activated modes and features over 600 responses.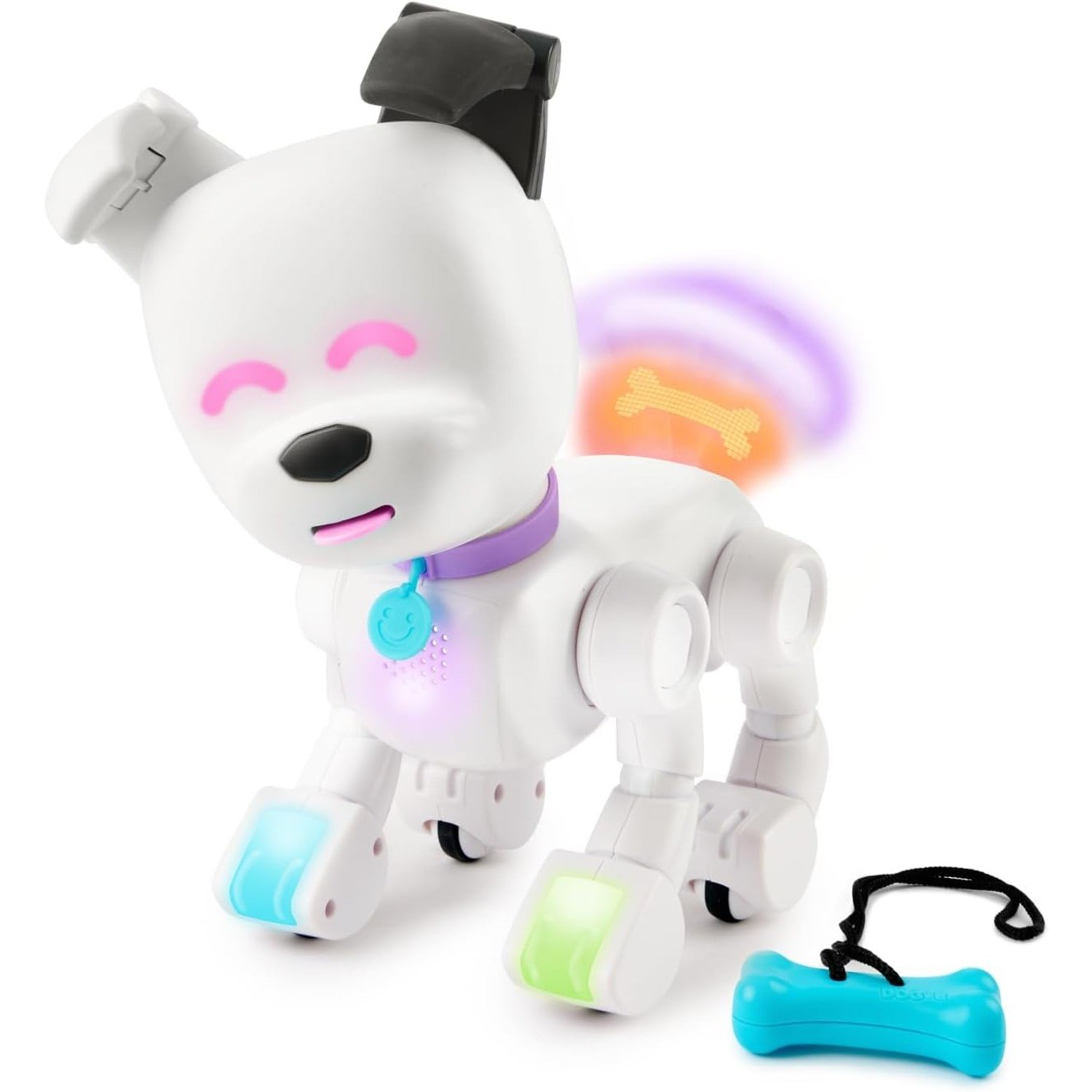 This interactive dog toy is a good stepping stone to a real dog.
Sold by Amazon
This dog robot has unique personality traits, making it one in a million. It features six interactive games, and kids can track their high scores and save data on the smartphone app. The dog communicates with its owner using its tail, letting you know when it's hungry or tired.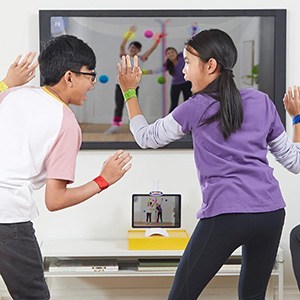 Hasbro Gaming , Twister Air Game
A new take on the classic party game that involves smart devices and interactive play.
Sold by Amazon
Twister is one of the most popular and timeless games, and this new version has put a spin on the classic party game. Instead of getting down on the floor and playing on a mat, this game uses a smart device screen for interactive play where you have to reach for colored spots to match your ankle and wristbands.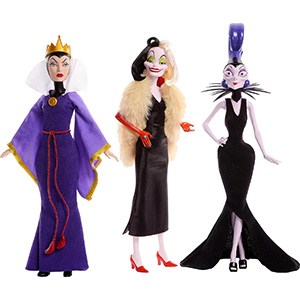 Mattel , Disney Villains Fashion Dolls
This trio of Disney villainess dolls is the perfect gift for young fans of classic animated films.
Sold by Amazon
There's nothing wrong with showing a little love to some of the most iconic Disney villains, which this three-pack of dolls is perfect for. It features a doll of the wicked Queen from "Snow White," Yzma from "The Emperor's New Groove" and Cruella DeVil from "101 Dalmations," each sporting their trademark outfits.
Best exercise equipment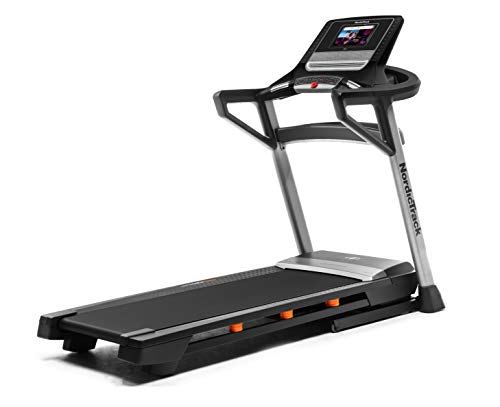 NordicTrack, T 8.5 S Series Treadmill
A feature-packed, high-end treadmill with a reasonable price tag.
Sold by Amazon
Those who want to save on costly gym memberships and work out from home will love this high-end treadmill. It has a 10-inch high-definition interactive display for streaming workouts, digital incline controls and a foldable design that makes storage easy.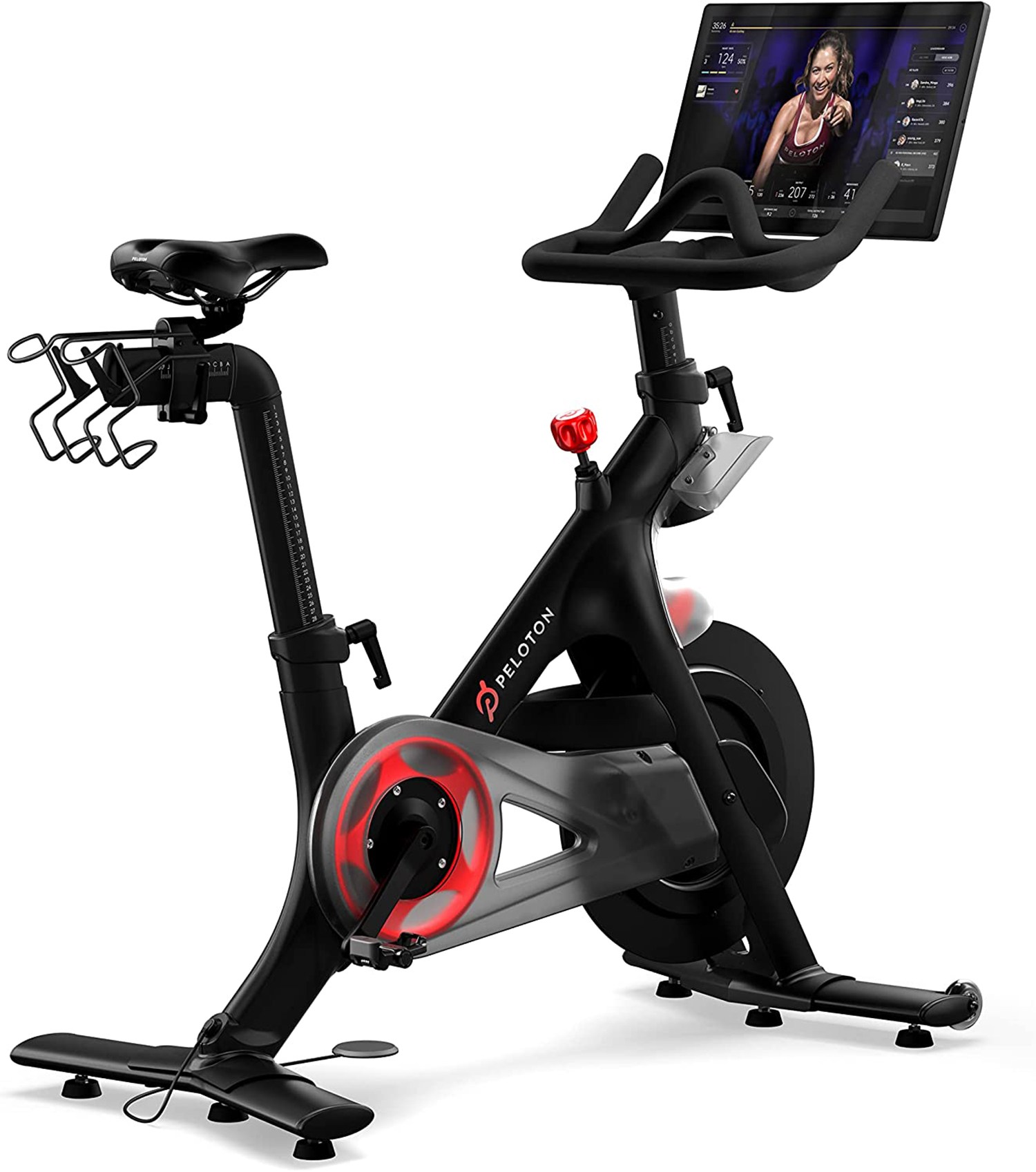 Peloton, Indoor Stationary Exercise Bike
Peloton's social media hit continues to deliver an unparalleled workout experience.
Sold by Amazon
This exercise bike has a large 22-inch display for following video workouts, tracking progress and seeing health metrics, such as calories burned and distance traveled. It has a two-channel rear-facing stereo speaker system, a manual control knob for adjusting resistance and a 5-megapixel front-facing camera.
Best alarm clocks
This fully-featured smart clock brings alarm clocks up to modern scratch.
Sold by Amazon
Drifting off to sleep isn't easy for everyone, but this alarm clock was engineered by top sleep scientists to help those who have difficulty relaxing and falling asleep. It features preloaded music, nature sounds, meditation sessions and bedtime stories, and has a two-phase alarm system with non-alarming sounds.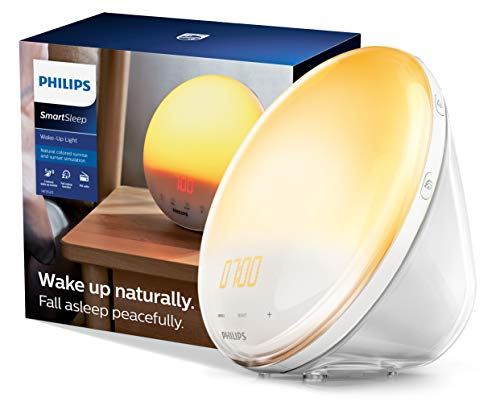 Philips, Wake-Up Light with Colored Sunrise Simulation
If you would appreciate a calming and serene wakeup call every day, this innovative alarm clock is a must-have.
Sold by Amazon
This wake-up light features a sunrise to wake you up peacefully and simulates a serene sunset to help you drift off to sleep. There are 20 brightness settings and five wake-up sounds, and it has FM radio support and an automatic dimmable display.
Best headphones, earbuds and speakers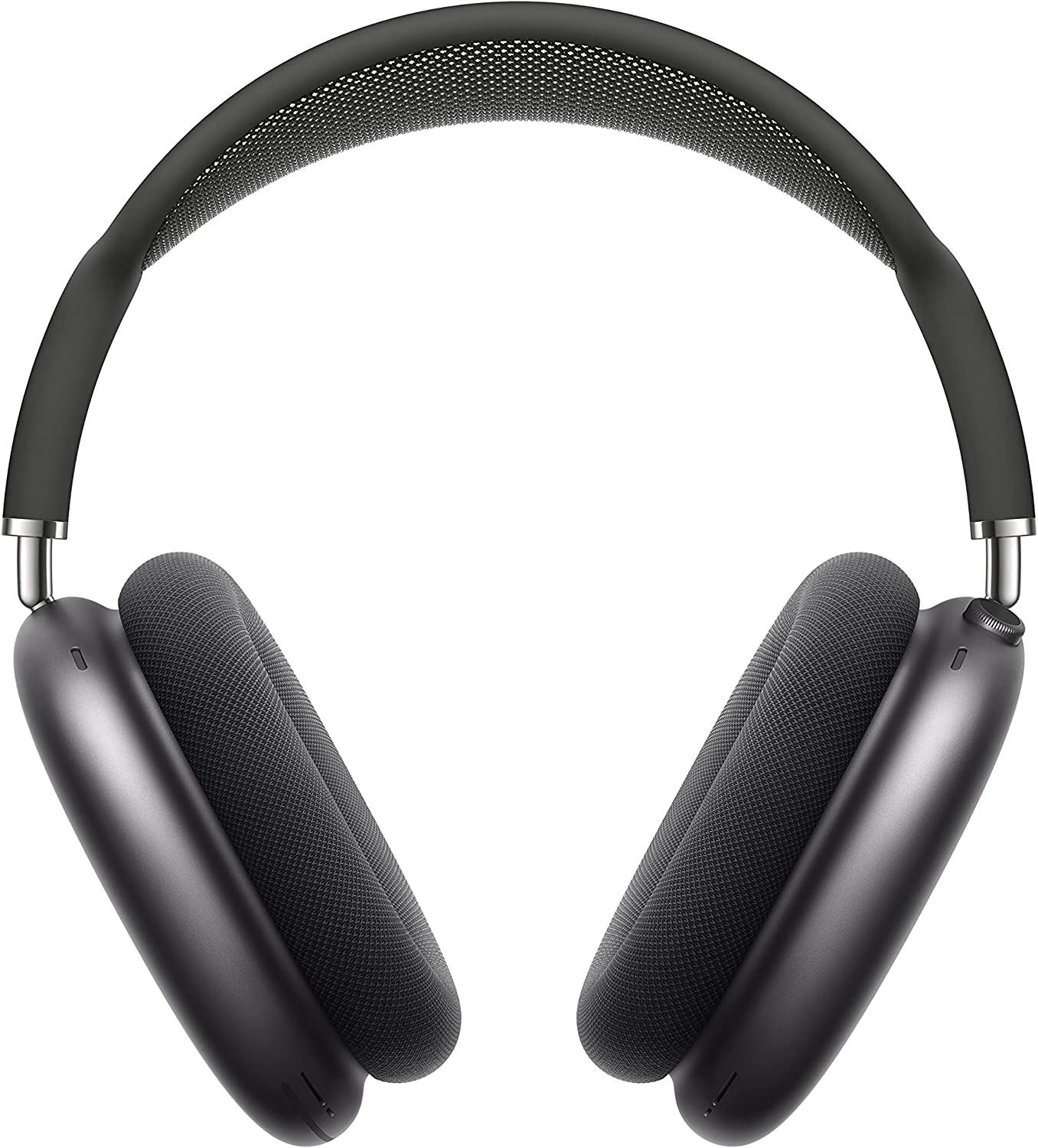 You can expect impressive audio quality from these high-end headphones.
Sold by Amazon
The AirPods Max have a dynamic driver that delivers high-quality audio and an H1 chip for stable wireless connectivity and hands-free access to Siri. Active noise cancellation lets listeners drown out external sounds to focus on the music, and personalized spatial audio creates an immersive listening experience.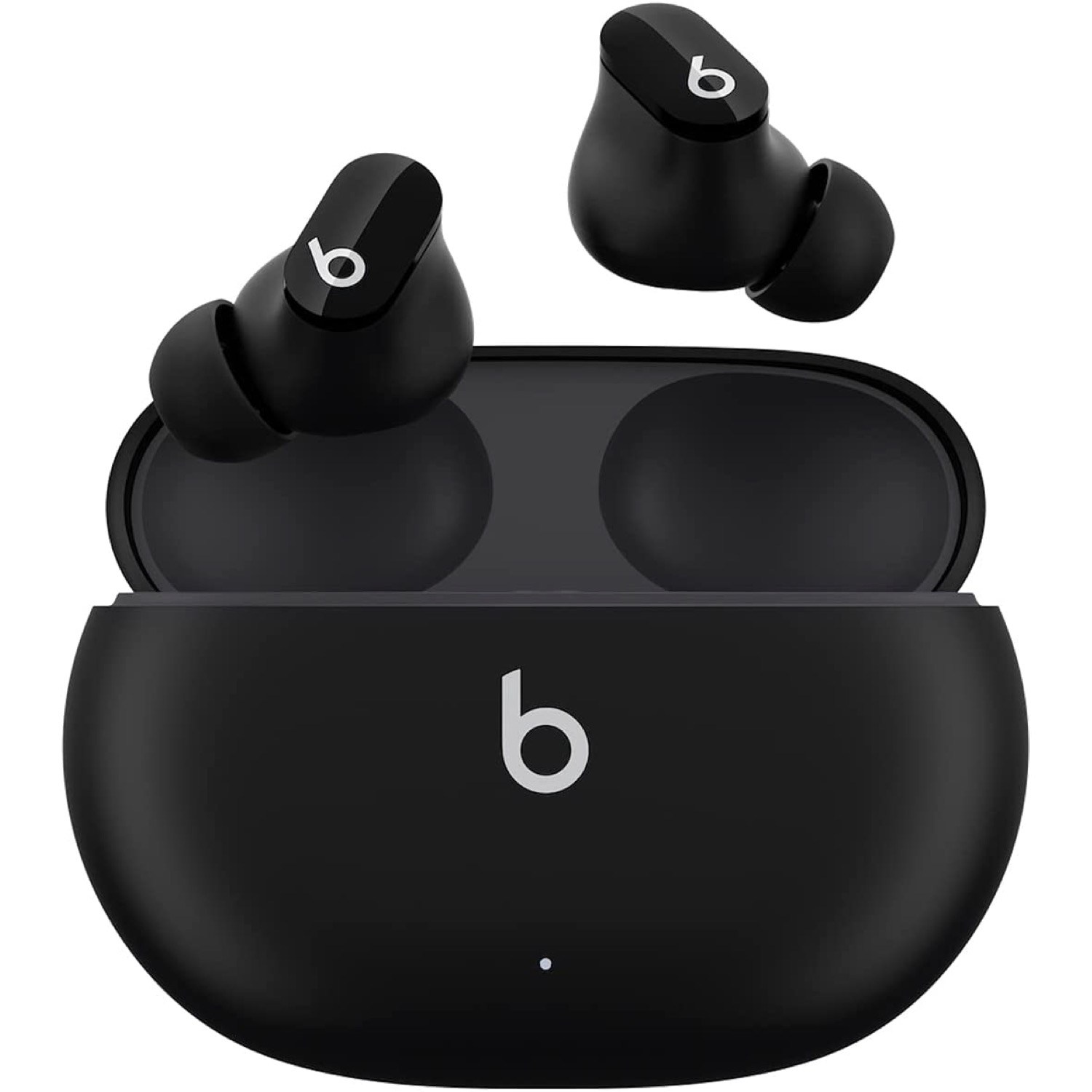 The Beats wireless earbuds offer similar features to Apple's other earbuds at a more affordable price.
Sold by Amazon
Beats Studio Buds are terrific for casual listening and working out, thanks to their lightweight design and comfortable fit. The custom acoustic platform delivers balanced sound, and the battery can last up to 24 hours with the charging case.
Marshall, Emberton II Portable Bluetooth Speaker
A portable Bluetooth speaker with impressive sound quality and an elegant look.
Sold by Amazon
This speaker's elegant design is refreshing, but it isn't all looks and low quality. Its audio quality is impressive thanks to a 360-degree design that delivers multidirectional sound, and the IP67 protection means you can take it to the beach, a pool or any outdoor location without worrying about dust and water damage.
More of the best tech gifts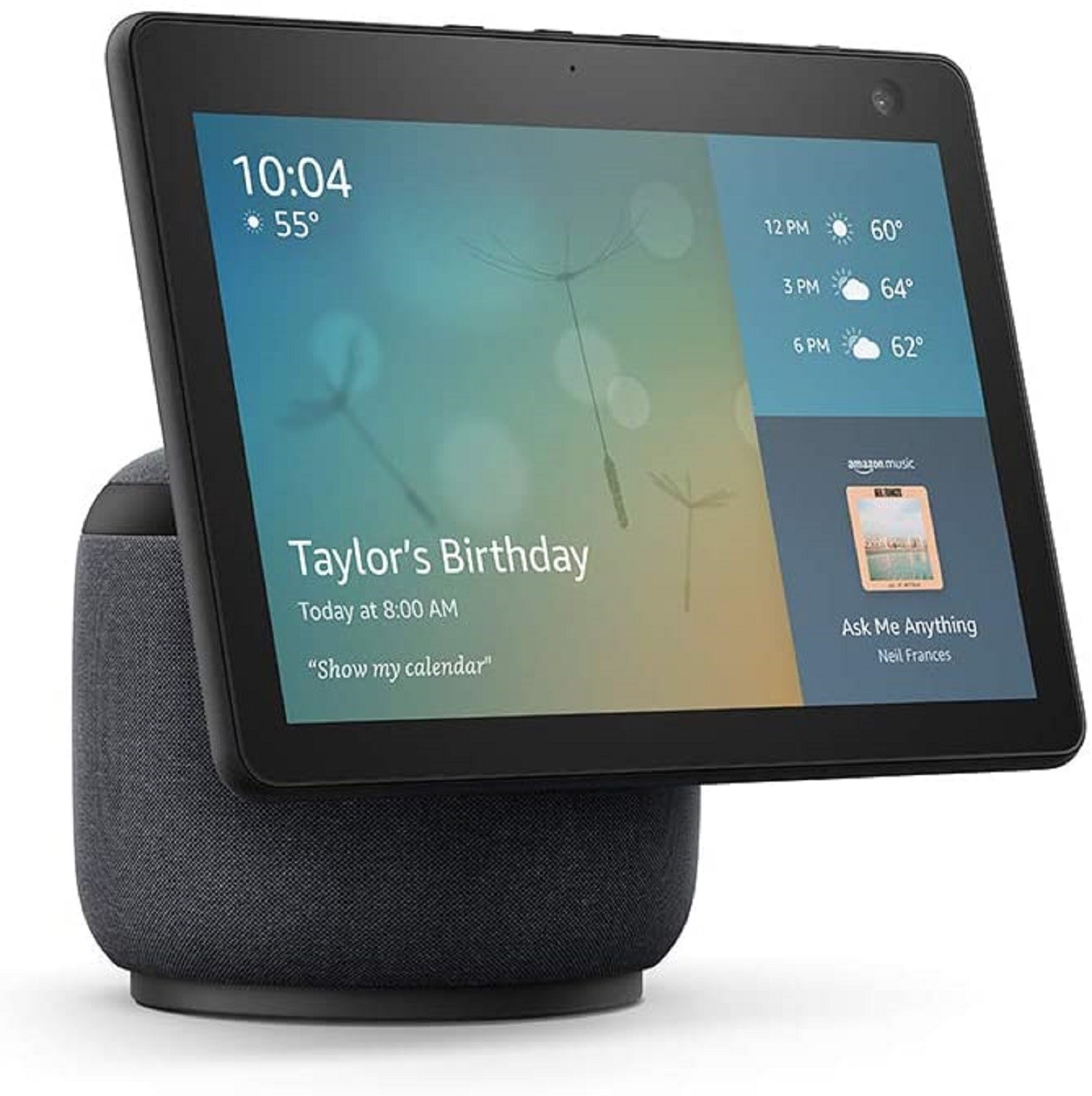 A feature-rich smart display and speaker that offers endless possibilities for streaming, staying connected, and controlling other smart home devices.
Sold by Amazon
This smart display delivers excellent directional sound and a crisp 10.1-inch display for streaming HD content. The 13-megapixel camera with auto-framing and motion keeps you front and center at all times, and you can sync the display with the Alexa app and other Echo devices.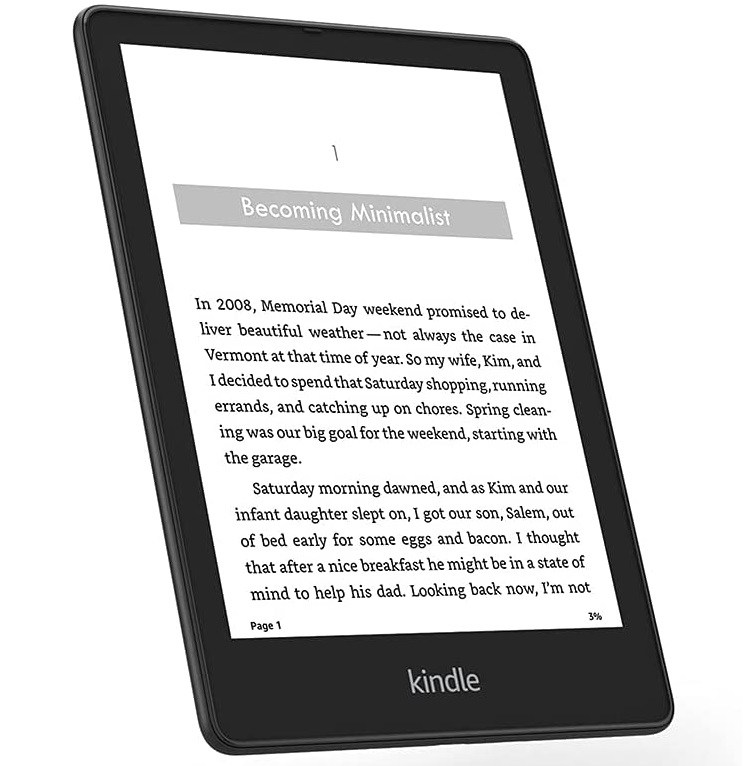 Amazon, Kindle Paperwhite Signature Edition
The Signature Edition of the Kindle Paperwhite includes some helpful features such as a longer battery life, and the ability to be charged wirelessly.
Sold by Amazon
If you know an avid reader, this Kindle can make their life much easier since they won't have to carry around heavy books. This Kindle e-reader has a 6.8-inch display with a flush-front design that reads like actual paper, an auto-adjusting front light, and 32 gigabytes of storage for holding thousands of ebooks.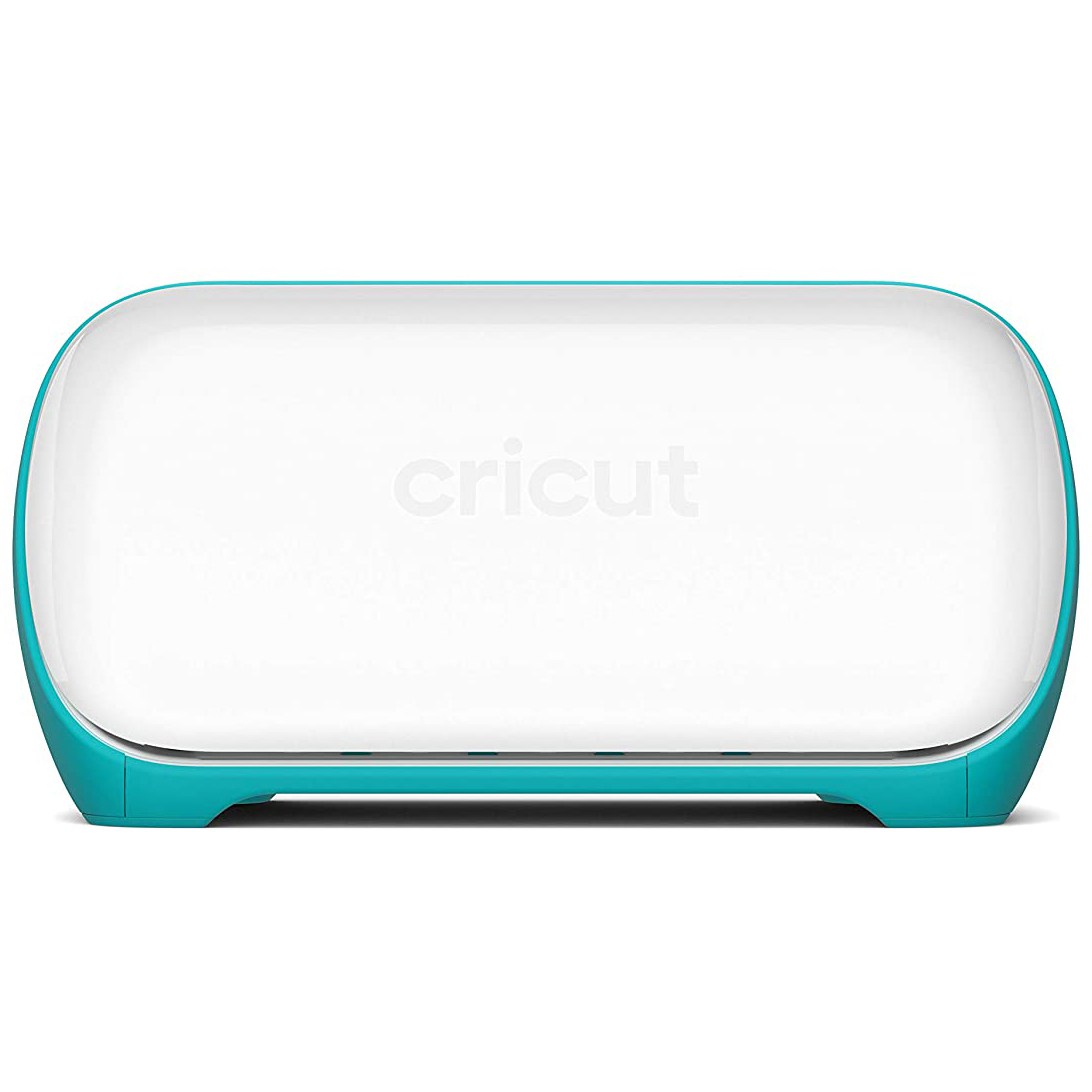 The perfect budget machine if you like to emboss and more.
Sold by Amazon
This compact cutting machine is excellent for personalizing crafts, and its portable design makes it easy to travel with. It's easy to set up and can cut and create nearly any design in less than 15 minutes. Plus, it features a digital library of 30 images to offer inspiration.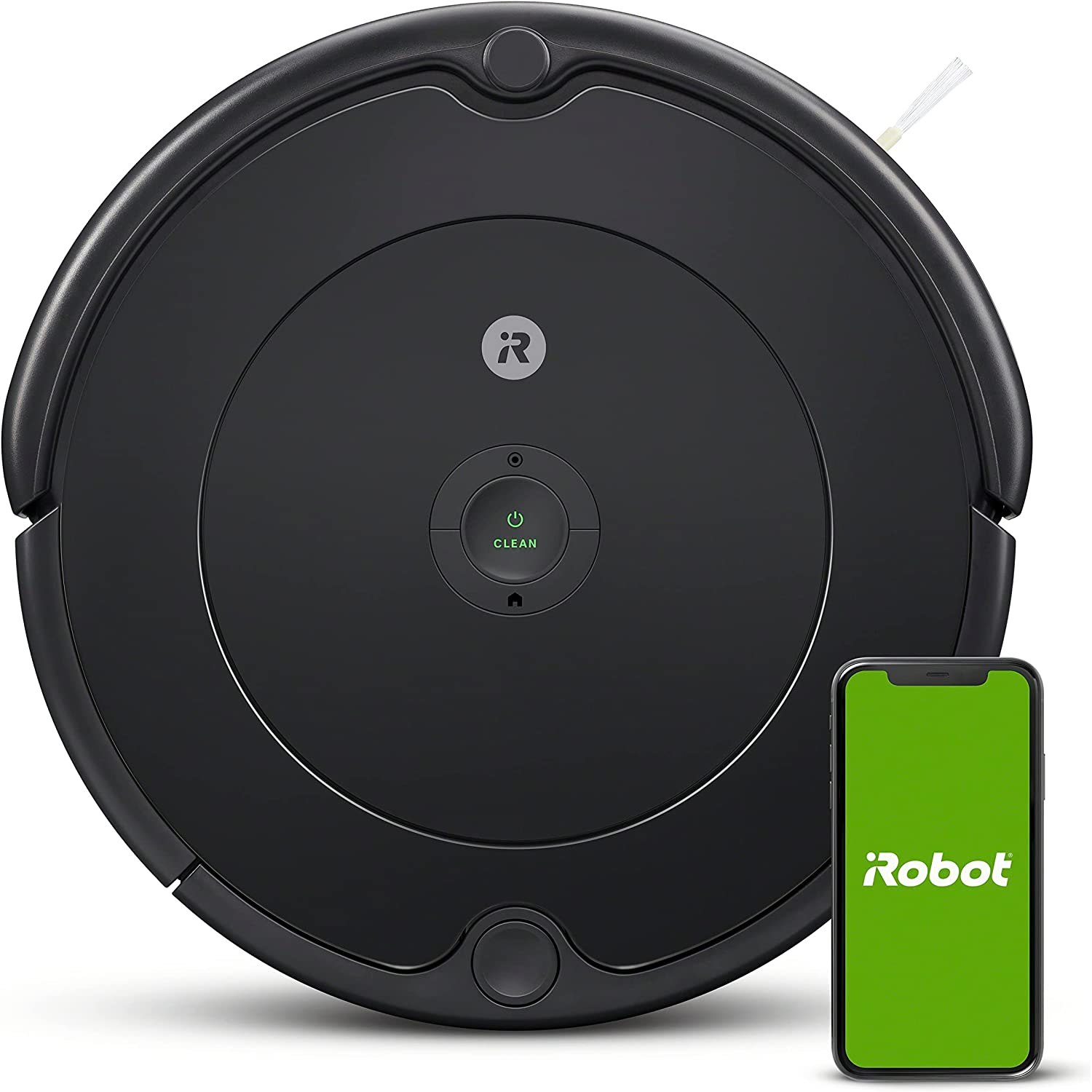 A robot vacuum with a powerful cleaning system thoroughly cleans your carpet and floors.
Sold by Amazon
The iRobot Roomba 694 is one of the best robot vacuum cleaners because of its sophisticated design and efficiency on carpet and hard floors. The three-stage cleaning system effectively lifts pet hair, dirt and debris, and advanced sensors can detect the dirtiest areas of your home and prioritize them.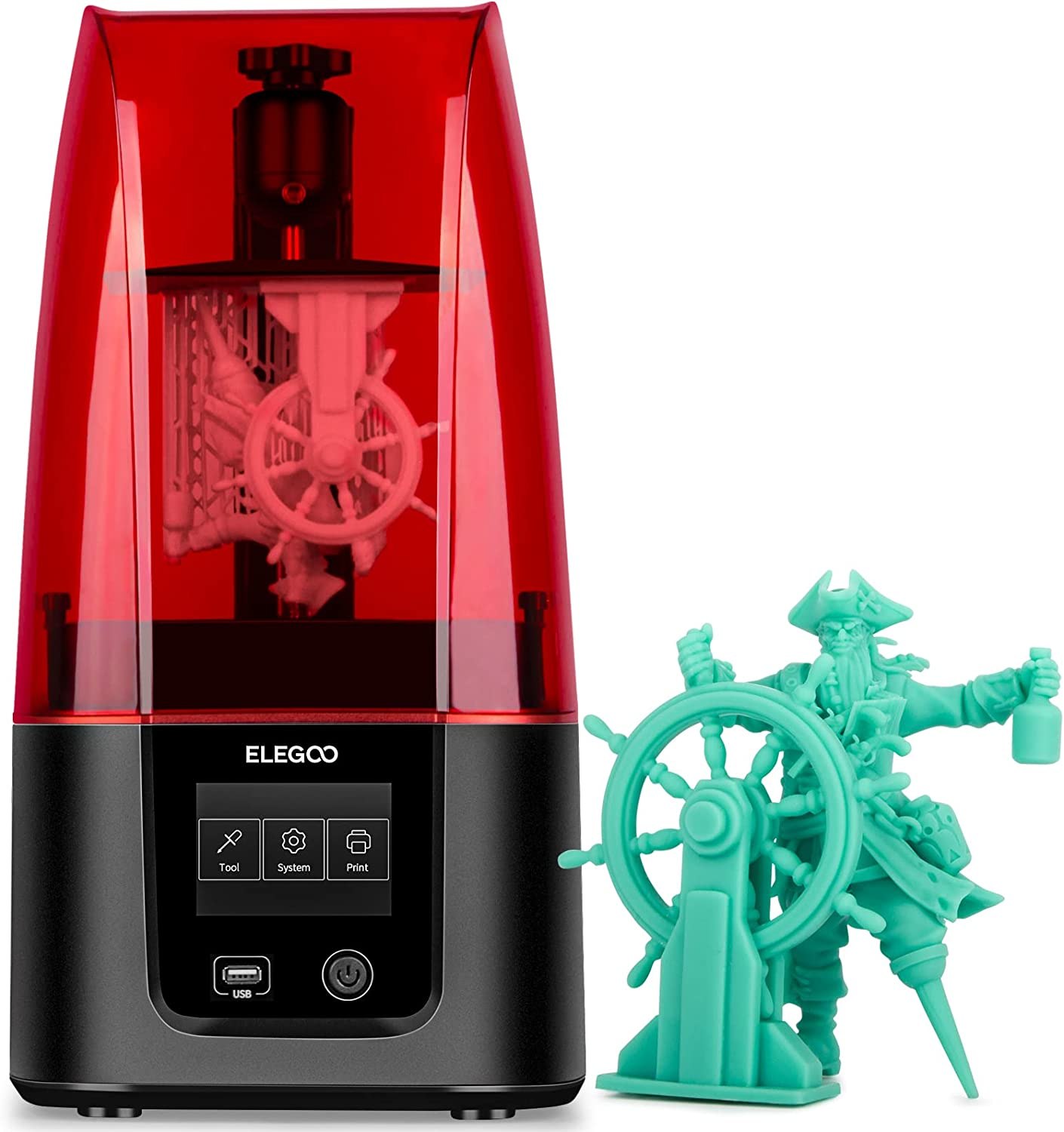 Elegoo, Mars 3 Resin 3D Printer
A budget-friendly resin design printer.
Sold by Amazon
The possibilities are endless with a 3D printer, so if you know a creative individual who's had their eye on one, this model is worth a look. It has a 6.66-inch mono LCD with a UHD resolution and 36 highly integrated LED lights with a COB lens and a free-form surface.
Get the most out of Roku's capabilities out of the box, including most streaming giants and a slew of lesser-known, free ones.
Sold by Amazon
The Roku Express 4K+ is a fantastic streaming device and one of the more affordable ones. It offers access to the most popular streaming apps, such as Netflix, Apple TV+ and Hulu, and the Roku voice remote makes it easy to search all apps for available titles.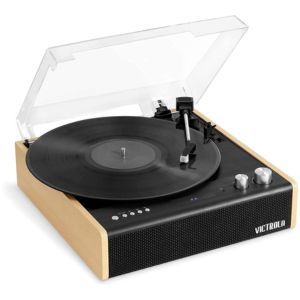 Victrola, Eastwood 3-Speed Bluetooth Turntable
Play those classic records on this turntable that's equipped with Bluetooth for wireless streaming.
Sold by Amazon
This three-speed record player has built-in custom-tuned speakers for high-quality audio and a removable dust cover for keeping your records in mint condition. Bluetooth connectivity means you can stream your favorite tunes from any smart device, and the headphone jack offers private listening.
More of the best Christmas gifts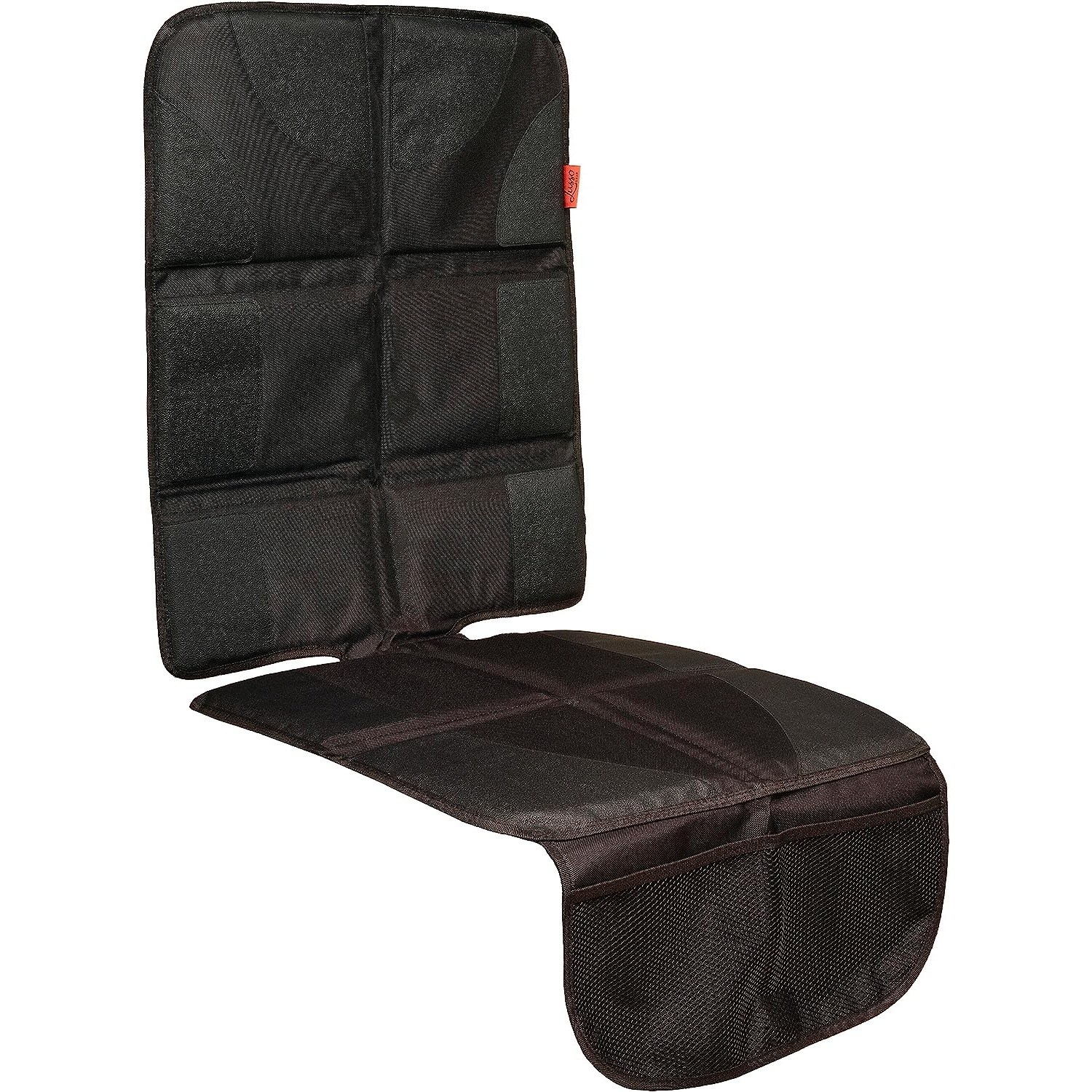 Lusso Gear, Car Seat Protector
Gets high marks across the board for its size, construction, and seat coverage.
Sold by Amazon
This exceptional non-slip seat protector is an excellent gift for families always on the go. Crafted with waterproof leather, extra-thick padding, and 2 included storage pockets, this thoughtful design will keep car seats completely protected from wear and tear.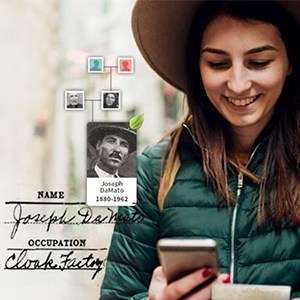 Learn about your ethnic origins and ancestral history with this DNA kit.
Sold by Amazon
Anyone curious about their familial origins can learn a lot with this DNA kit. It provides information and insights on geographic origin and ethnicity and access to the world's most extensive collection of family history records. Plus, users can build their family tree the more they learn about their origins.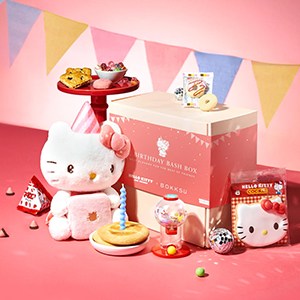 Bokksu , Hello Kitty And Friends Snack Box Subscription
Get delicious Japanese snacks and foods delivered straight to your door.
Sold by Amazon
This food-delivery subscription service features Hello Kitty as its mascot. Members will get Japan-exclusive tasty snacks and Bokksu-exclusive Hello Kitty collectibles are delivered to their homes every two months directly from Japan. Plus, there's a bonus Hello Kitty and Friends original sticker pack in every box.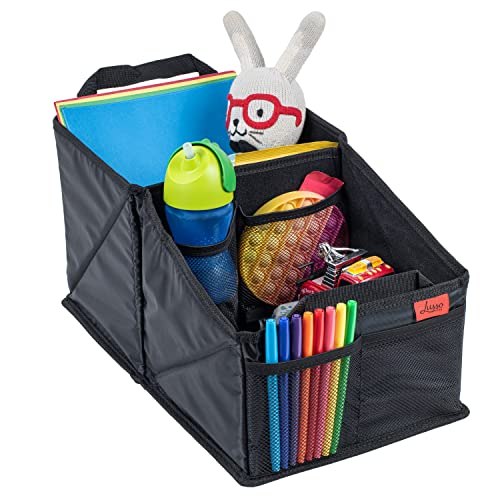 Lusso Gear, Car Seat Organizer with Cupholders
This organizer from Lusso has the most important feature: cup holders.
Sold by Amazon
The perfect gift for those who thrive on organization, this versatile seat organizer is a well-thought-out addition to any car. It comes equipped with multiple pockets, cup holders, and a zipper back pocket to ensure that your drinks and gadgets stay right where they need to be. It even includes two handles so you can take it with you during shopping trips!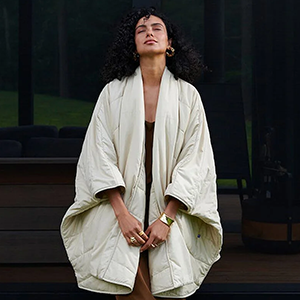 Casper, Snoozewear Blanket Robe
Stay warm in this comfy blanket when lounging at home this winter.
Sold by Amazon
Winter is here, but instead of cranking up the thermostat, you can wrap yourself in one of these snug duvet-like blanket robes. They're excellent for keeping warm indoors, and the large armholes make it perfect for lounging at home. Plus, it has pockets for storing your phone, remotes and other small items.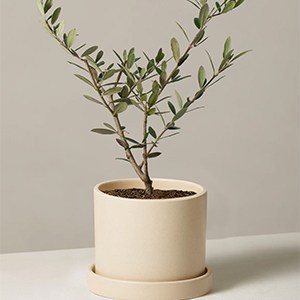 This tree has silver-green leaves for a regal look and is a fantastic gift for any plant lover.
Sold by Amazon
If you know a plant lover, we can't recommend this elegant olive tree enough as a holiday gift. This plant has small, silvery, gray-green leaves and requires a lot of sunlight to flourish. You can choose from small and medium-sized plants, and each plant comes in a nursery grow pot nestled in a planter.
Want to shop the best products at the best prices? Check out Daily Deals from BestReviews.
Sign up here to receive the BestReviews weekly newsletter for useful advice on new products and noteworthy deals.
Kevin Luna writes for BestReviews. BestReviews has helped millions of consumers simplify their purchasing decisions, saving them time and money.
Copyright 2023 BestReviews, a Nexstar company. All rights reserved.