(Stacker) – American life expectancy dropped in 2021 for the second year in a row and represents the largest two-year decline since 1921-1923. The average life span across the entire population is 76.1 years—the lowest since 1996. Numerous factors can affect life expectancy, from genetics to air quality to economic opportunities.
Stacker used data from the 2023 County Health Rankings to determine the 25 states where people live the longest. The 2023 County Health Rankings values were calculated using mortality counts from the 2018-2020 National Center for Health Statistics. The U.S. Census 2021 American Community Survey and America's Health Rankings Senior Report 2023 data were also used to provide demographics on the senior population of each state and the state's rank on senior health care, respectively. Please note that in the data below, the demographics for Native Hawaiians and other Pacific Islanders were left out due to being less than 0.5% of the senior population. Utah (0.5%) and Hawaii (7.0%) are the two exceptions on this list.
Keep reading to see which states made the list of areas where people live the longest.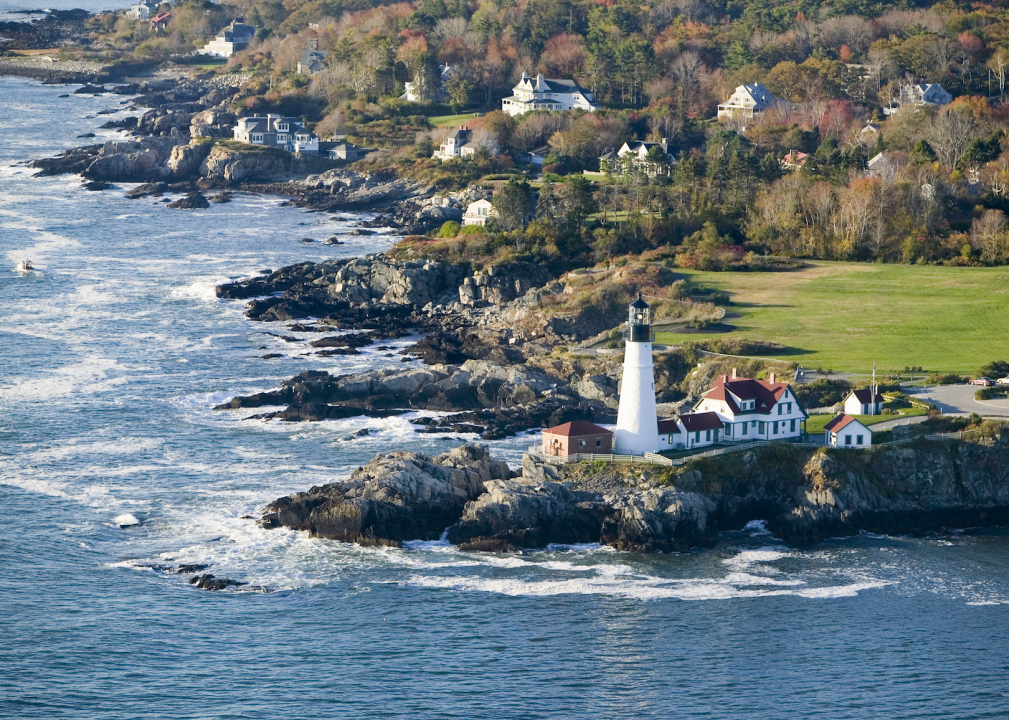 Joseph Sohm // Shutterstock
#25. Maine
– Average life expectancy: 78.6
– Total seniors in the state: 297,101 (21.7% of state population)
– Health care for seniors rank: #12
– Senior demographics:
— Median age: 73.0
— Breakdown by sex: 46.2% male, 53.8% female
— Breakdown by race: 95.4% White, 0.4% Black or African American, 0.7% Hispanic or Latino, 0.7% Asian, 0.2% Native American or Alaska Native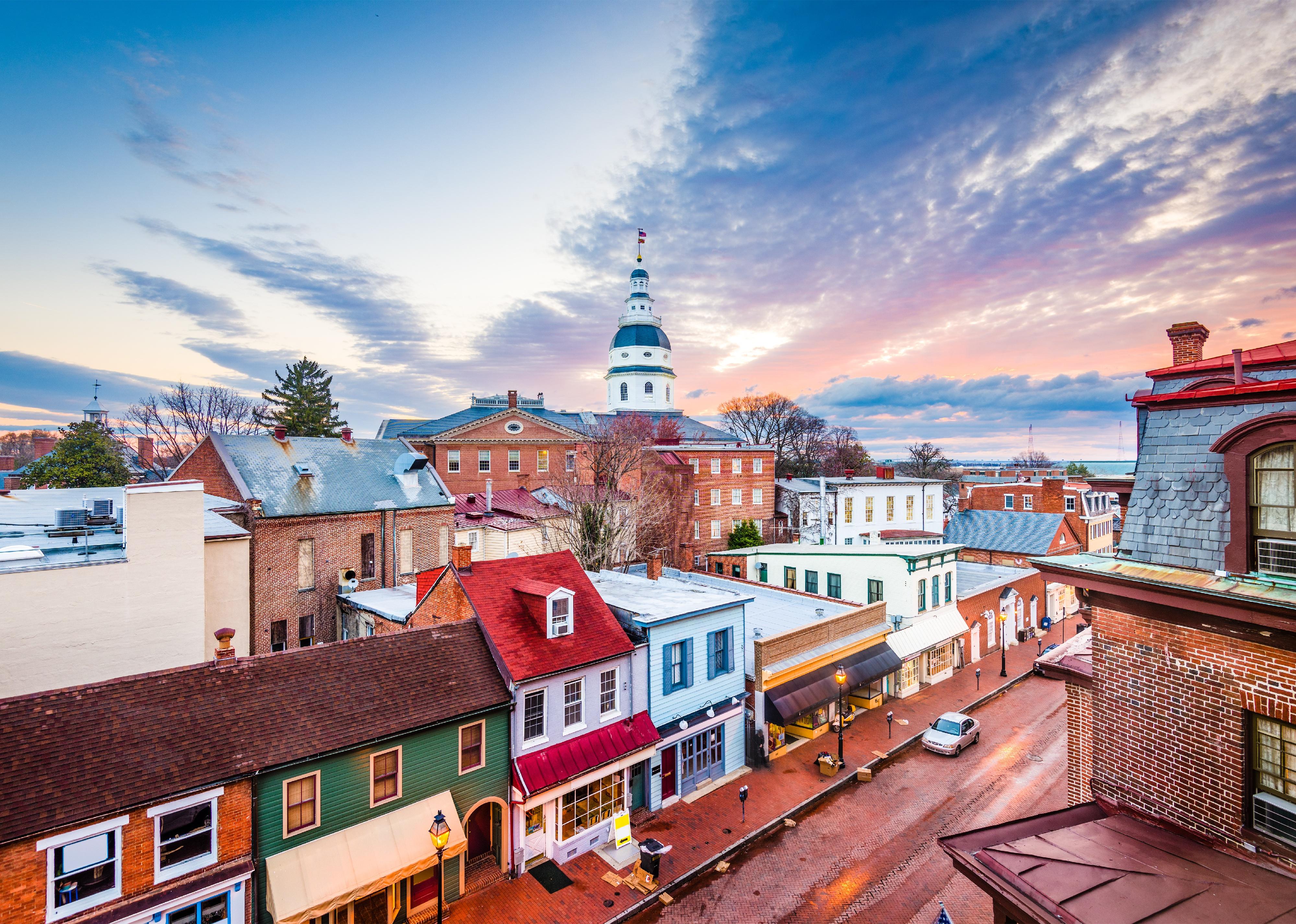 Sean Pavone // Shutterstock
#24. Maryland
– Average life expectancy: 78.6
– Total seniors in the state: 1,003,383 (16.3% of state population)
– Health care for seniors rank: #13
– Senior demographics:
— Median age: 73.1
— Breakdown by sex: 43.7% male, 56.3% female
— Breakdown by race: 63.2% White, 25.0% Black or African American, 3.8% Hispanic or Latino, 5.8% Asian, 0.2% Native American or Alaska Native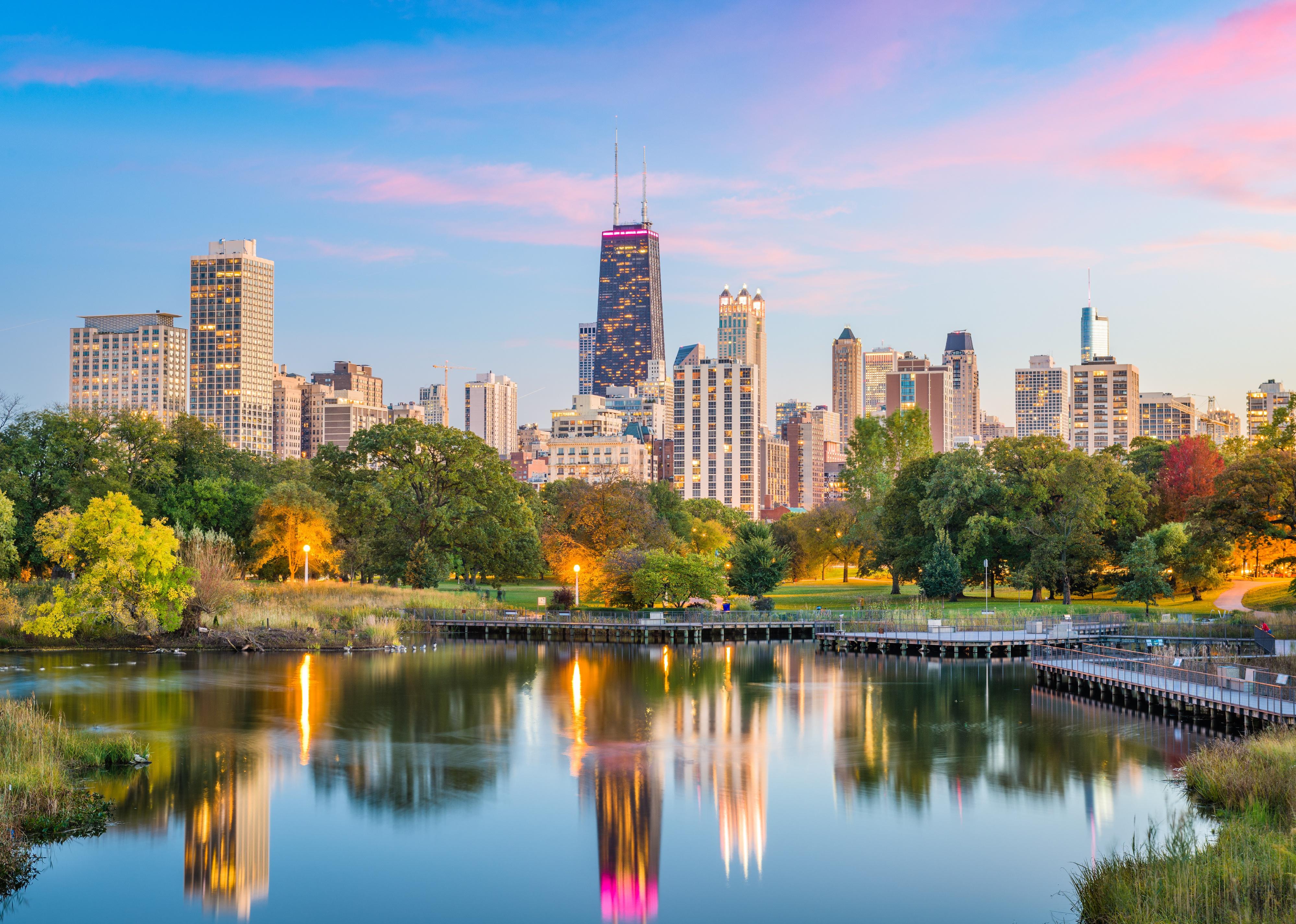 Sean Pavone // Shutterstock
#23. Illinois
– Average life expectancy: 78.6
– Total seniors in the state: 2,103,309 (16.6% of state population)
– Health care for seniors rank: #27
– Senior demographics:
— Median age: 73.0
— Breakdown by sex: 44.5% male, 55.5% female
— Breakdown by race: 74.9% White, 11.4% Black or African American, 7.9% Hispanic or Latino, 4.8% Asian, 0.3% Native American or Alaska Native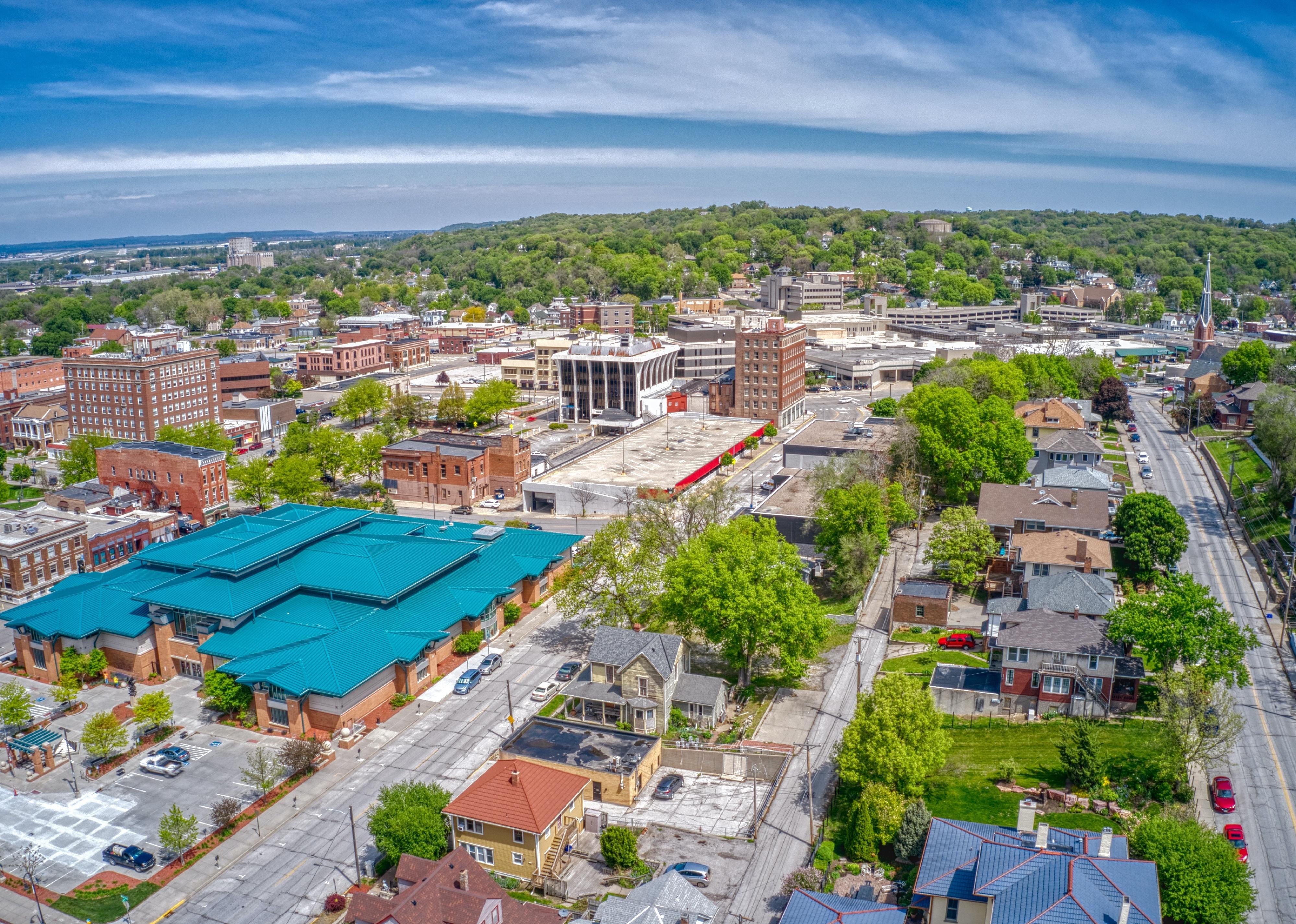 Jacob Boomsma // Shutterstock
#22. Iowa
– Average life expectancy: 78.7
– Total seniors in the state: 567,581 (17.8% of state population)
– Health care for seniors rank: #23
– Senior demographics:
— Median age: 73.1
— Breakdown by sex: 45.8% male, 54.2% female
— Breakdown by race: 94.8% White, 1.3% Black or African American, 1.8% Hispanic or Latino, 0.8% Asian, 0.2% Native American or Alaska Native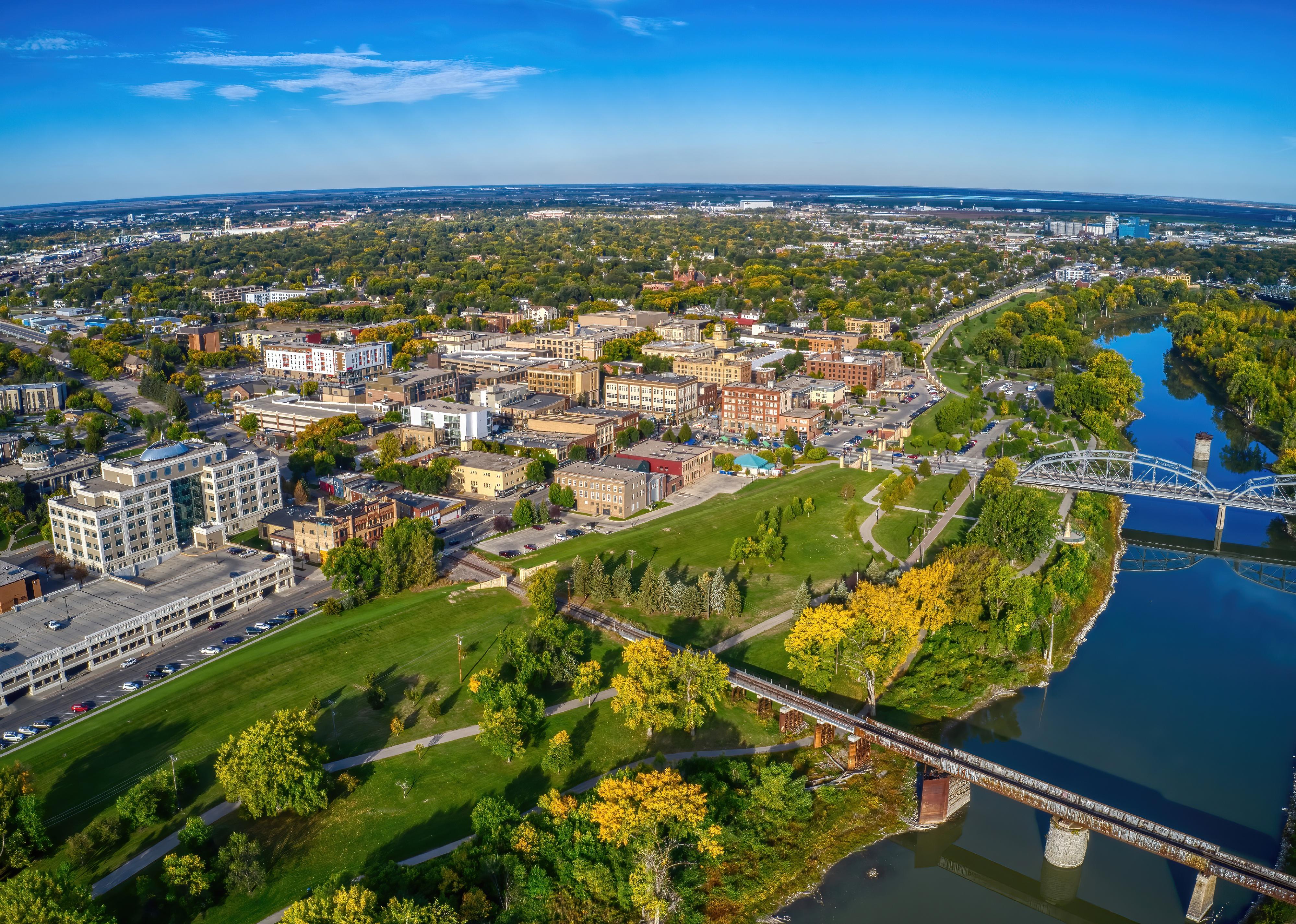 Jacob Boomsma // Shutterstock
#21. North Dakota
– Average life expectancy: 78.8
– Total seniors in the state: 123,840 (16.0% of state population)
– Health care for seniors rank: #20
– Senior demographics:
— Median age: 73.0
— Breakdown by sex: 46.8% male, 53.2% female
— Breakdown by race: 95.4% White, 0.3% Black or African American, 0.8% Hispanic or Latino, 0.5% Asian, 1.9% Native American or Alaska Native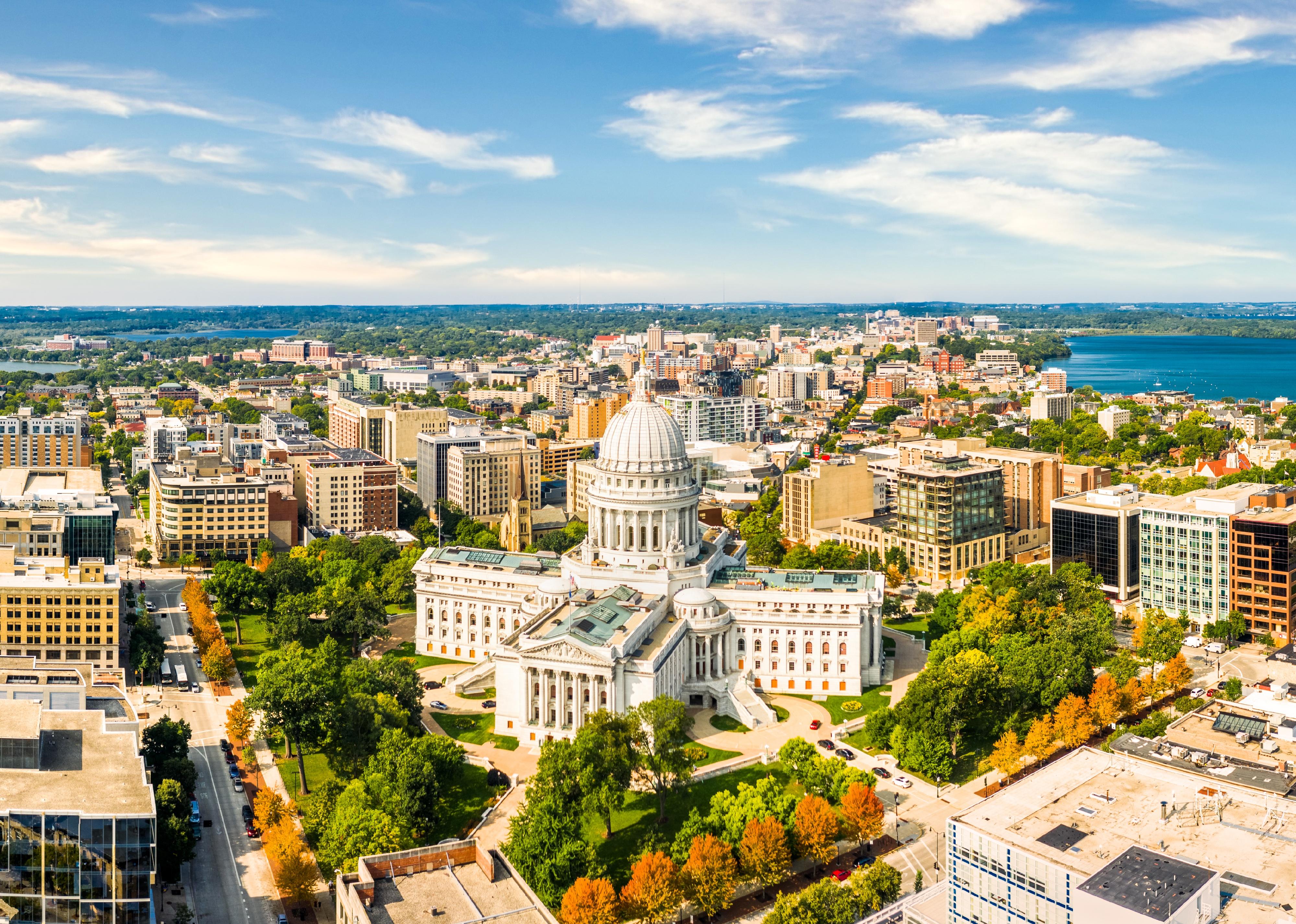 Mihai_Andritoiu // Shutterstock
#20. Wisconsin
– Average life expectancy: 78.9
– Total seniors in the state: 1,054,247 (17.9% of state population)
– Health care for seniors rank: #10
– Senior demographics:
— Median age: 72.8
— Breakdown by sex: 46.3% male, 53.7% female
— Breakdown by race: 92.4% White, 3.1% Black or African American, 2.0% Hispanic or Latino, 1.0% Asian, 0.4% Native American or Alaska Native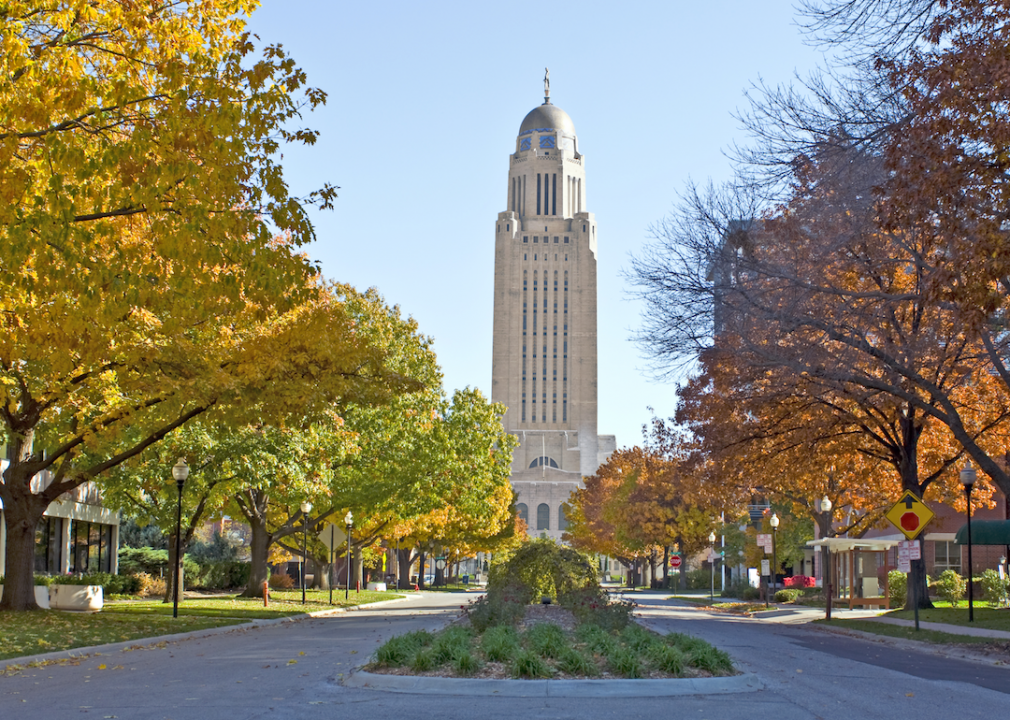 Katherine Welles // Shutterstock
#19. Nebraska
– Average life expectancy: 79.0
– Total seniors in the state: 322,833 (16.4% of state population)
– Health care for seniors rank: #21
– Senior demographics:
— Median age: 72.9
— Breakdown by sex: 45.8% male, 54.2% female
— Breakdown by race: 91.5% White, 2.3% Black or African American, 3.5% Hispanic or Latino, 1.2% Asian, 0.4% Native American or Alaska Native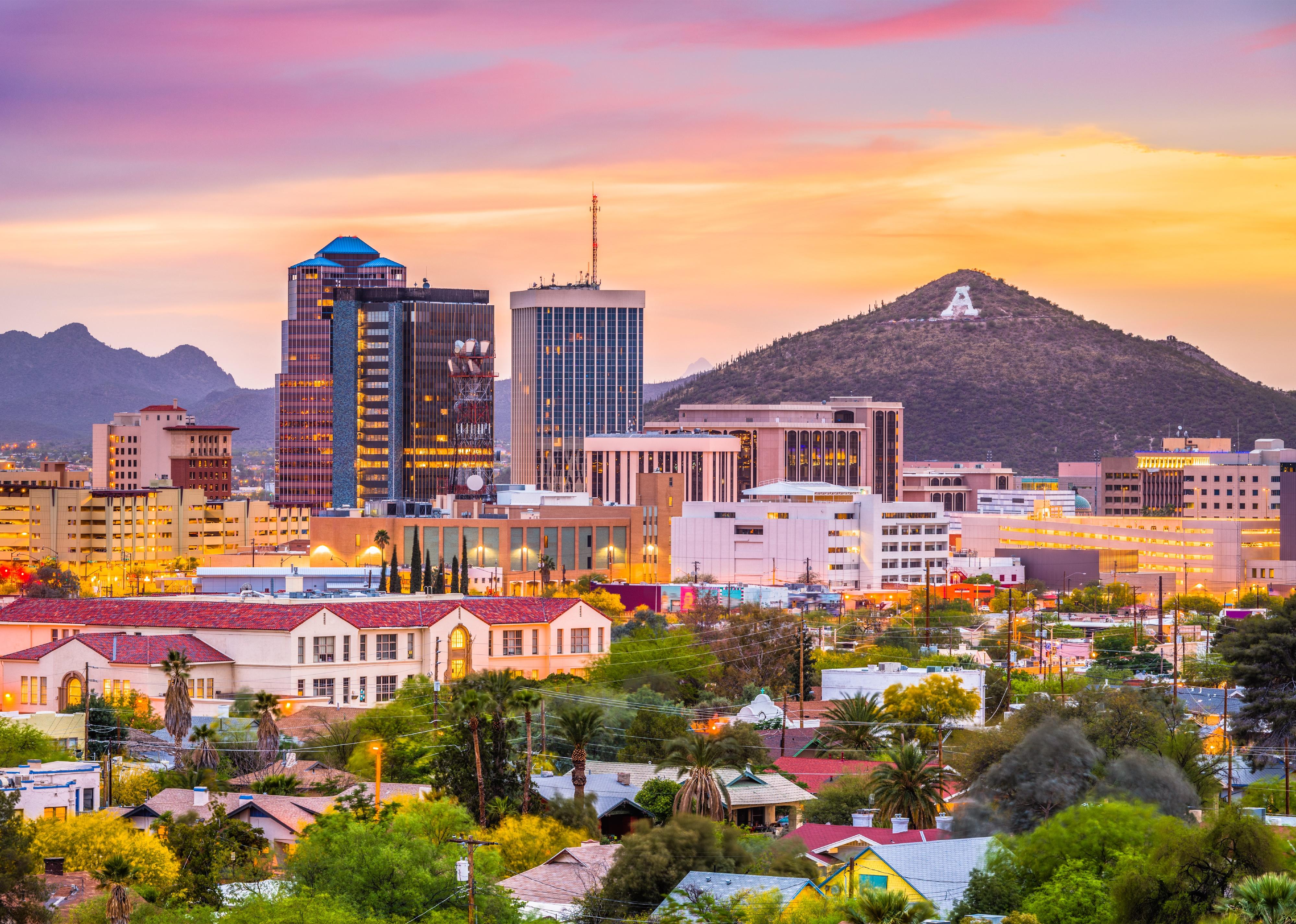 Sean Pavone // Shutterstock
#18. Arizona
– Average life expectancy: 79.1
– Total seniors in the state: 1,333,985 (18.3% of state population)
– Health care for seniors rank: #32
– Senior demographics:
— Median age: 73.4
— Breakdown by sex: 46.4% male, 53.6% female
— Breakdown by race: 79.7% White, 2.5% Black or African American, 13.6% Hispanic or Latino, 2.3% Asian, 2.1% Native American or Alaska Native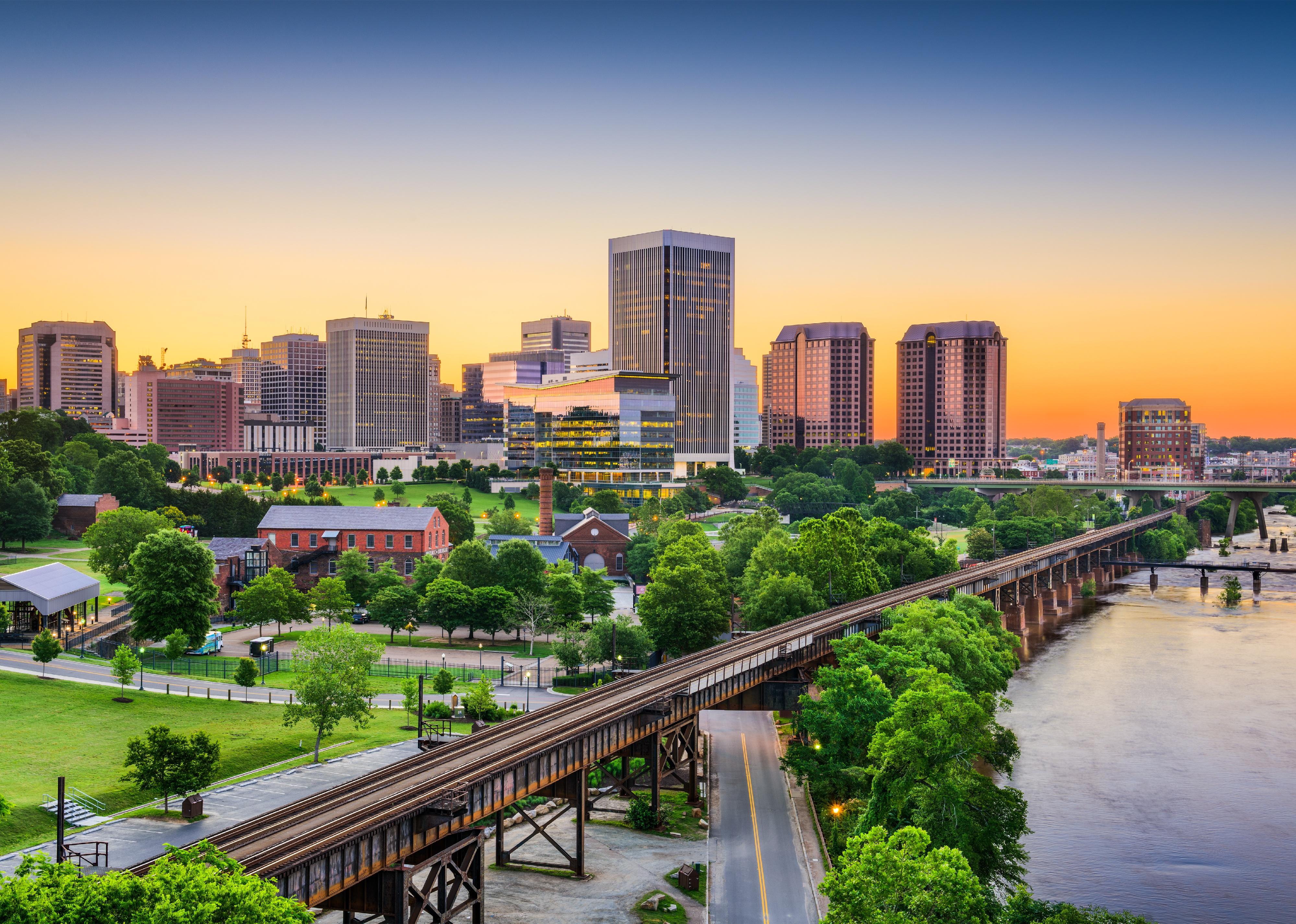 Sean Pavone // Shutterstock
#17. Virginia
– Average life expectancy: 79.1
– Total seniors in the state: 1,406,480 (16.3% of state population)
– Health care for seniors rank: #31
– Senior demographics:
— Median age: 73.0
— Breakdown by sex: 44.8% male, 55.2% female
— Breakdown by race: 73.7% White, 16.2% Black or African American, 3.4% Hispanic or Latino, 5.1% Asian, 0.2% Native American or Alaska Native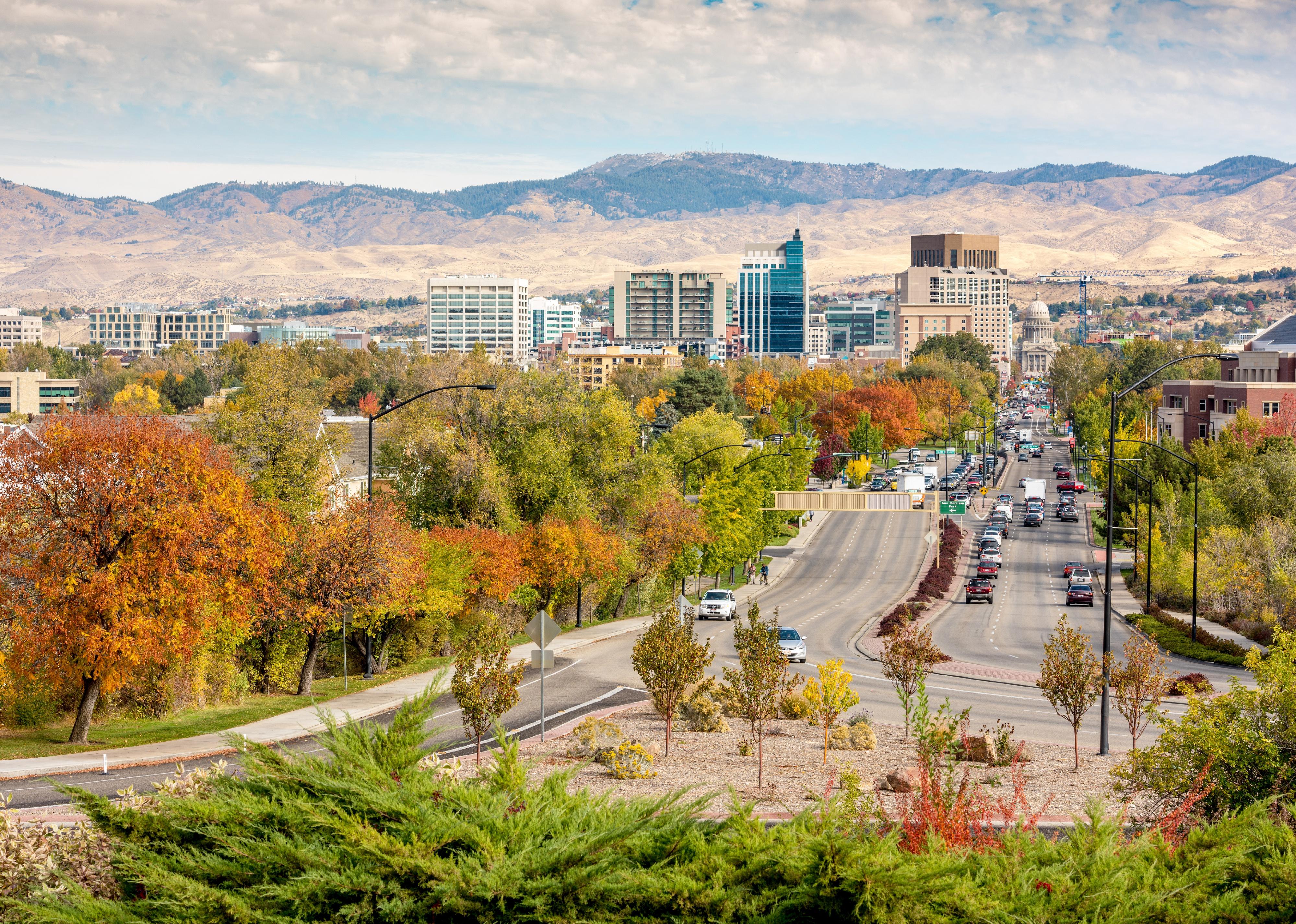 Charles Knowles // Shutterstock
#16. Idaho
– Average life expectancy: 79.2
– Total seniors in the state: 314,010 (16.5% of state population)
– Health care for seniors rank: #34
– Senior demographics:
— Median age: 72.8
— Breakdown by sex: 47.6% male, 52.4% female
— Breakdown by race: 91.6% White, 0.2% Black or African American, 4.1% Hispanic or Latino, 0.8% Asian, 0.6% Native American or Alaska Native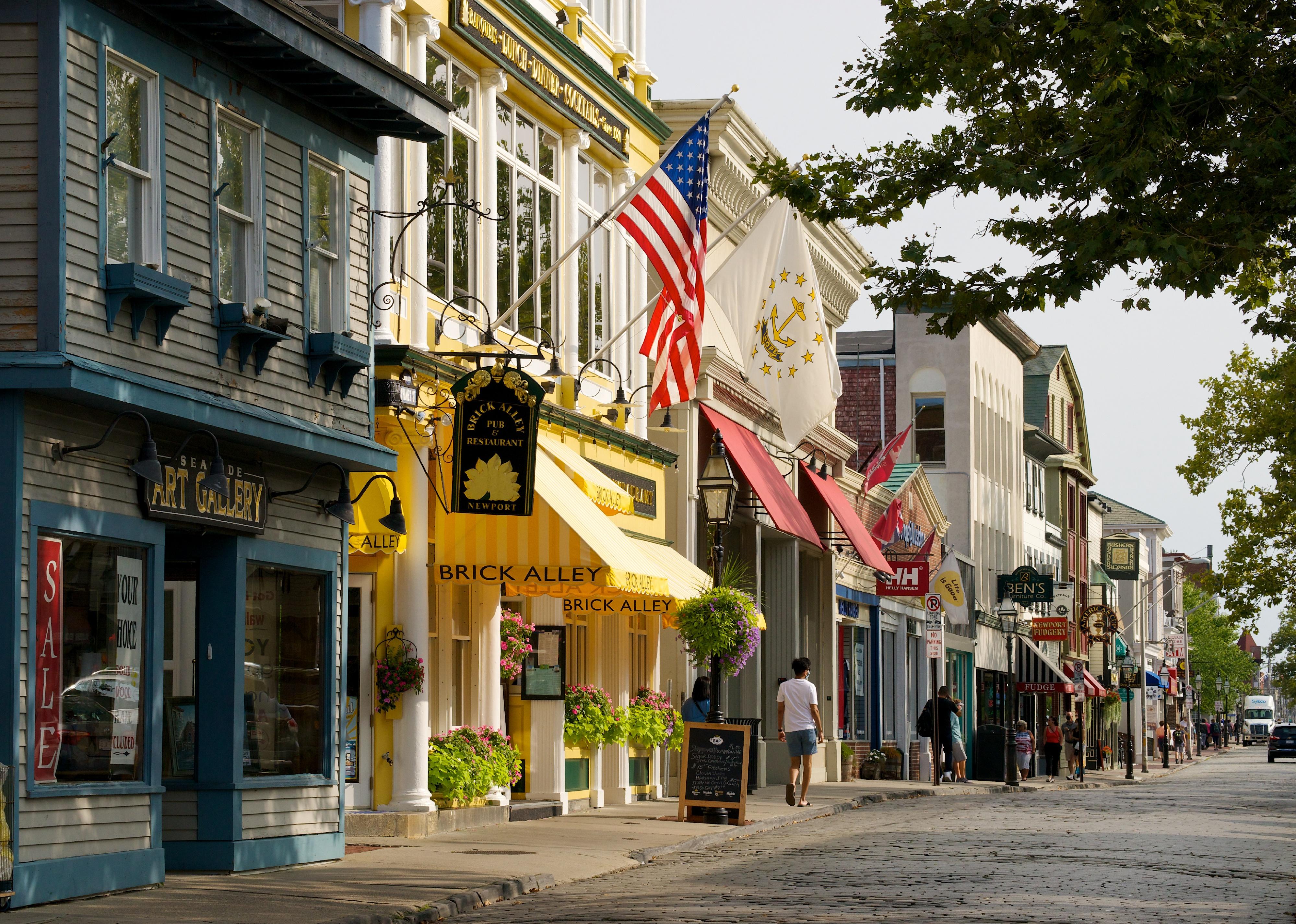 George Wirt // Shutterstock
#15. Rhode Island
– Average life expectancy: 79.4
– Total seniors in the state: 200,201 (18.3% of state population)
– Health care for seniors rank: #4
– Senior demographics:
— Median age: 73.4
— Breakdown by sex: 44.3% male, 55.7% female
— Breakdown by race: 86.4% White, 3.2% Black or African American, 6.5% Hispanic or Latino, 1.5% Asian, 0.2% Native American or Alaska Native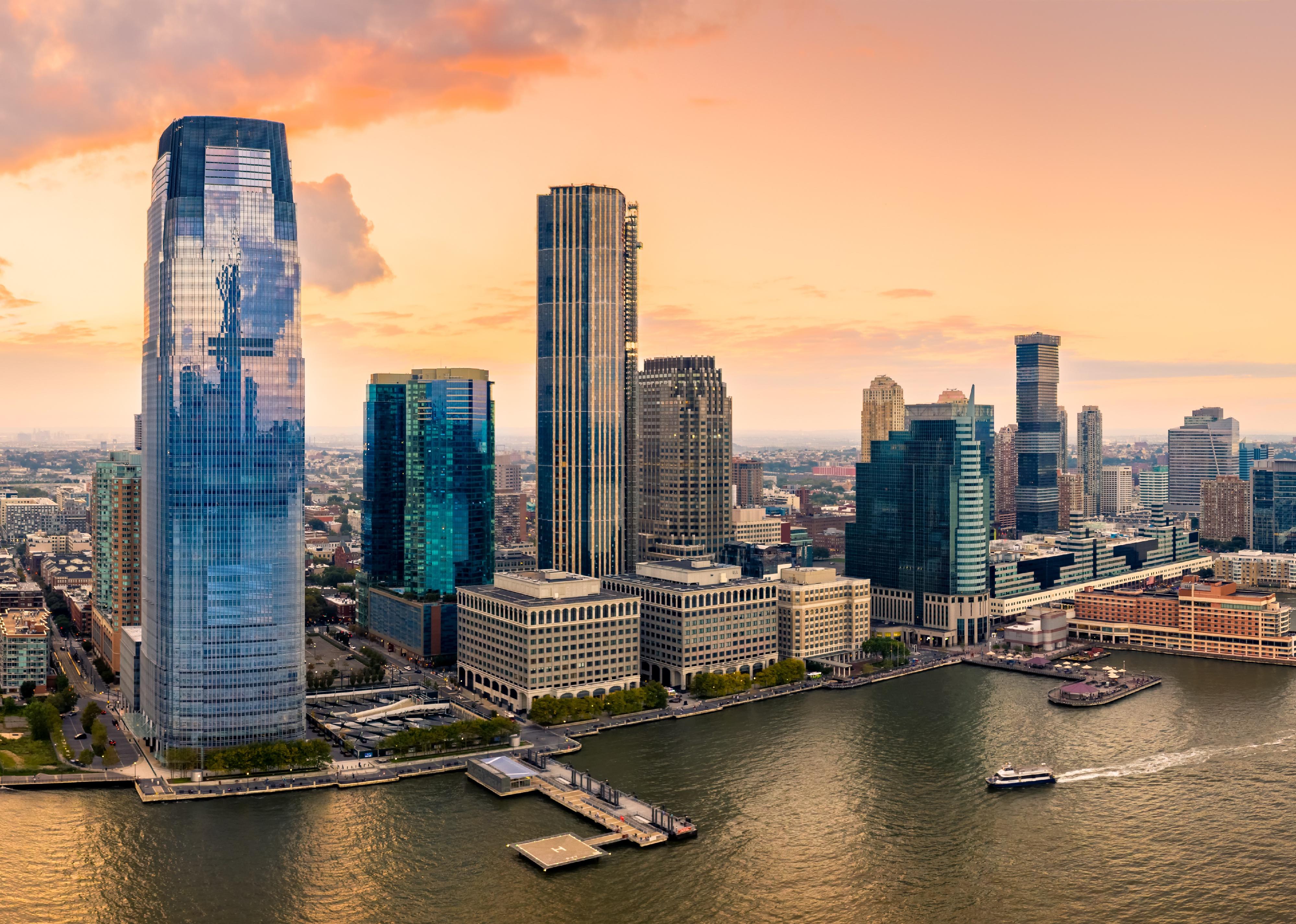 Mihai_Andritoiu // Shutterstock
#14. New Jersey
– Average life expectancy: 79.5
– Total seniors in the state: 1,563,621 (16.9% of state population)
– Health care for seniors rank: #25
– Senior demographics:
— Median age: 73.2
— Breakdown by sex: 44.0% male, 56.0% female
— Breakdown by race: 70.6% White, 10.0% Black or African American, 11.2% Hispanic or Latino, 7.6% Asian, 0.1% Native American or Alaska Native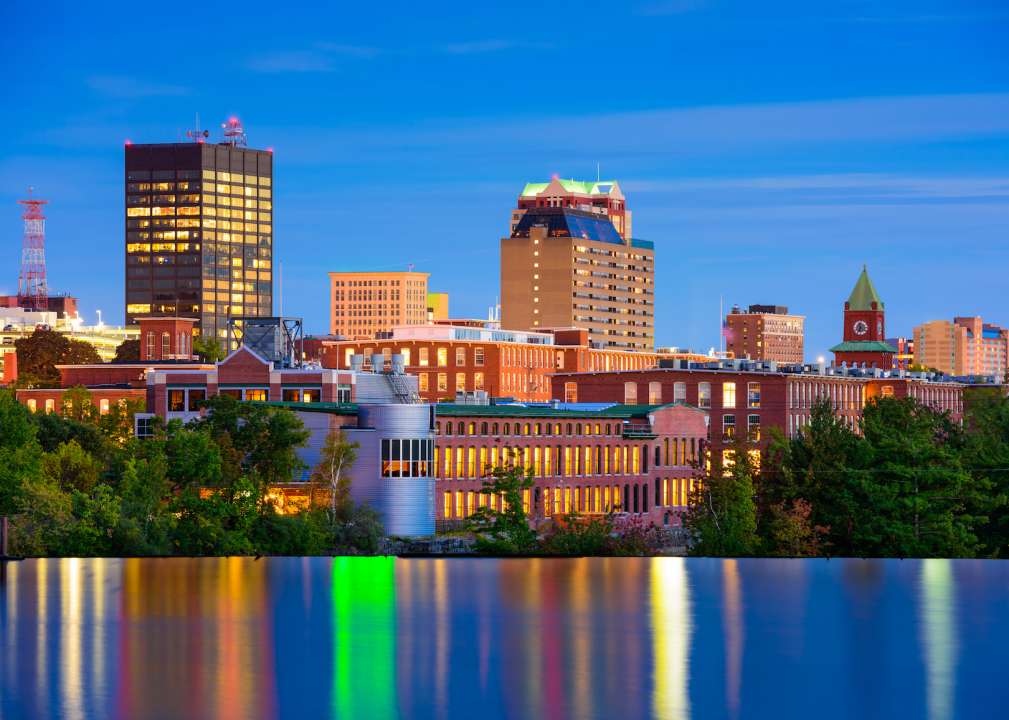 Sean Pavone // Shutterstock
#13. New Hampshire
– Average life expectancy: 79.6
– Total seniors in the state: 267,741 (19.3% of state population)
– Health care for seniors rank: #10
– Senior demographics:
— Median age: 72.7
— Breakdown by sex: 46.5% male, 53.5% female
— Breakdown by race: 95.0% White, 0.5% Black or African American, 1.3% Hispanic or Latino, 1.3% Asian, 0.0% Native American or Alaska Native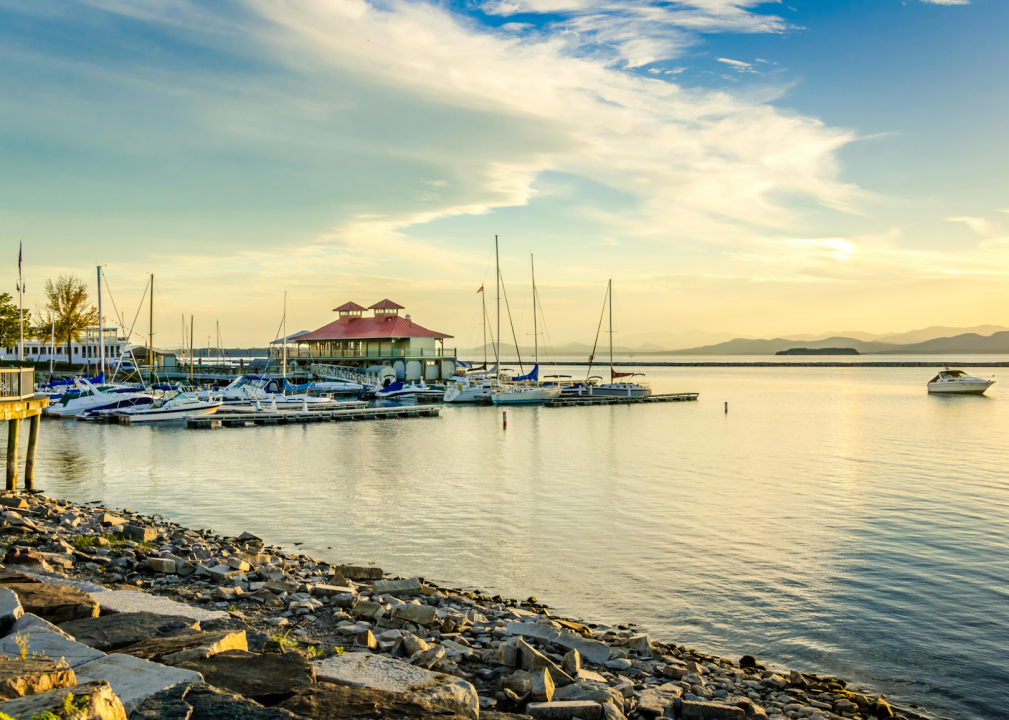 Albert Pego // Shutterstock
#12. Vermont
– Average life expectancy: 79.7
– Total seniors in the state: 133,173 (20.6% of state population)
– Health care for seniors rank: #18
– Senior demographics:
— Median age: 72.6
— Breakdown by sex: 46.9% male, 53.1% female
— Breakdown by race: 95.9% White, 0.5% Black or African American, 0.9% Hispanic or Latino, 0.6% Asian, 0.1% Native American or Alaska Native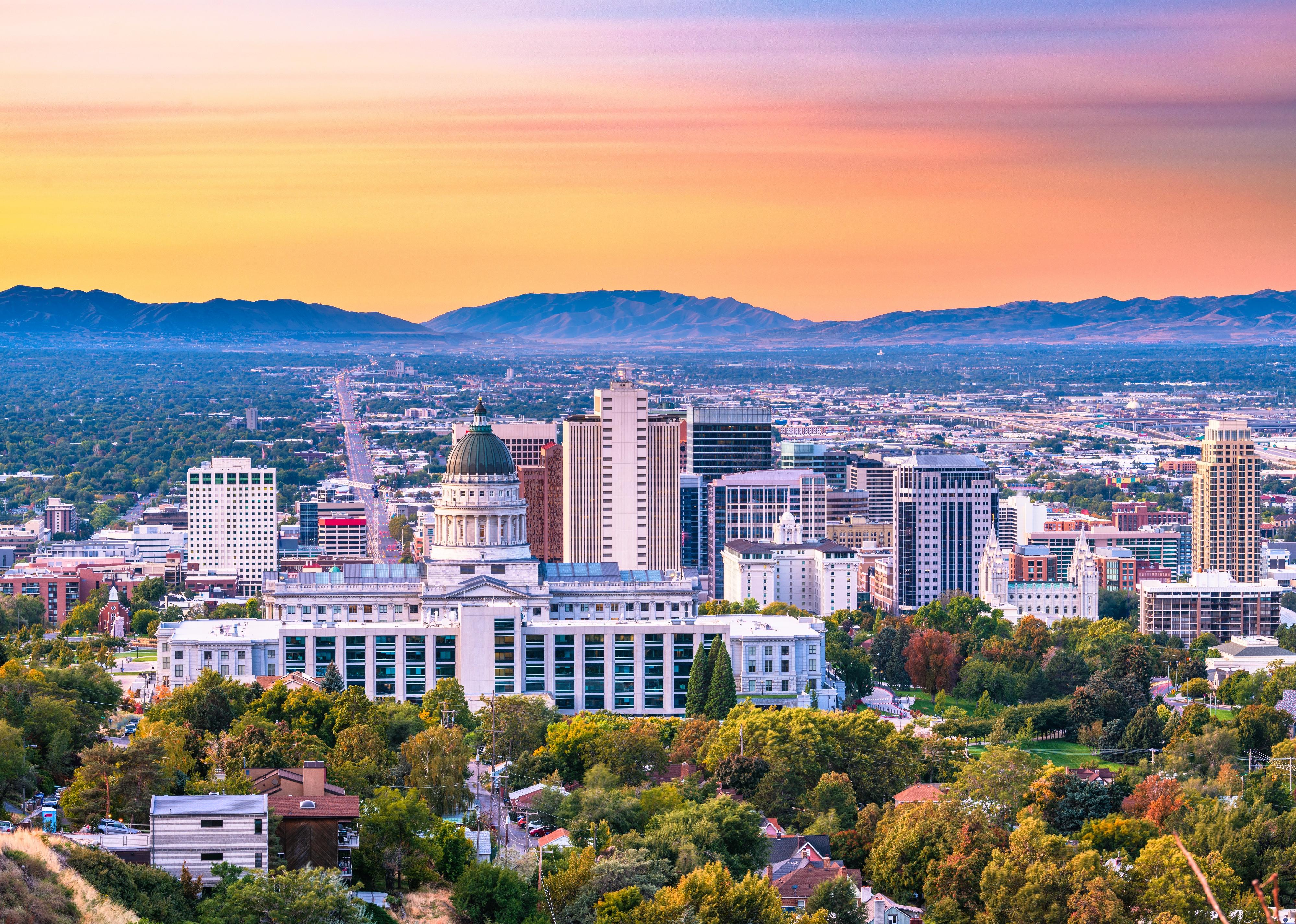 Sean Pavone // Shutterstock
#11. Utah
– Average life expectancy: 79.7
– Total seniors in the state: 388,120 (11.6% of state population)
– Health care for seniors rank: #33
– Senior demographics:
— Median age: 72.7
— Breakdown by sex: 47.2% male, 52.8% female
— Breakdown by race: 89.9% White, 0.5% Black or African American, 6.3% Hispanic or Latino, 2.1% Asian, 0.6% Native American or Alaska Native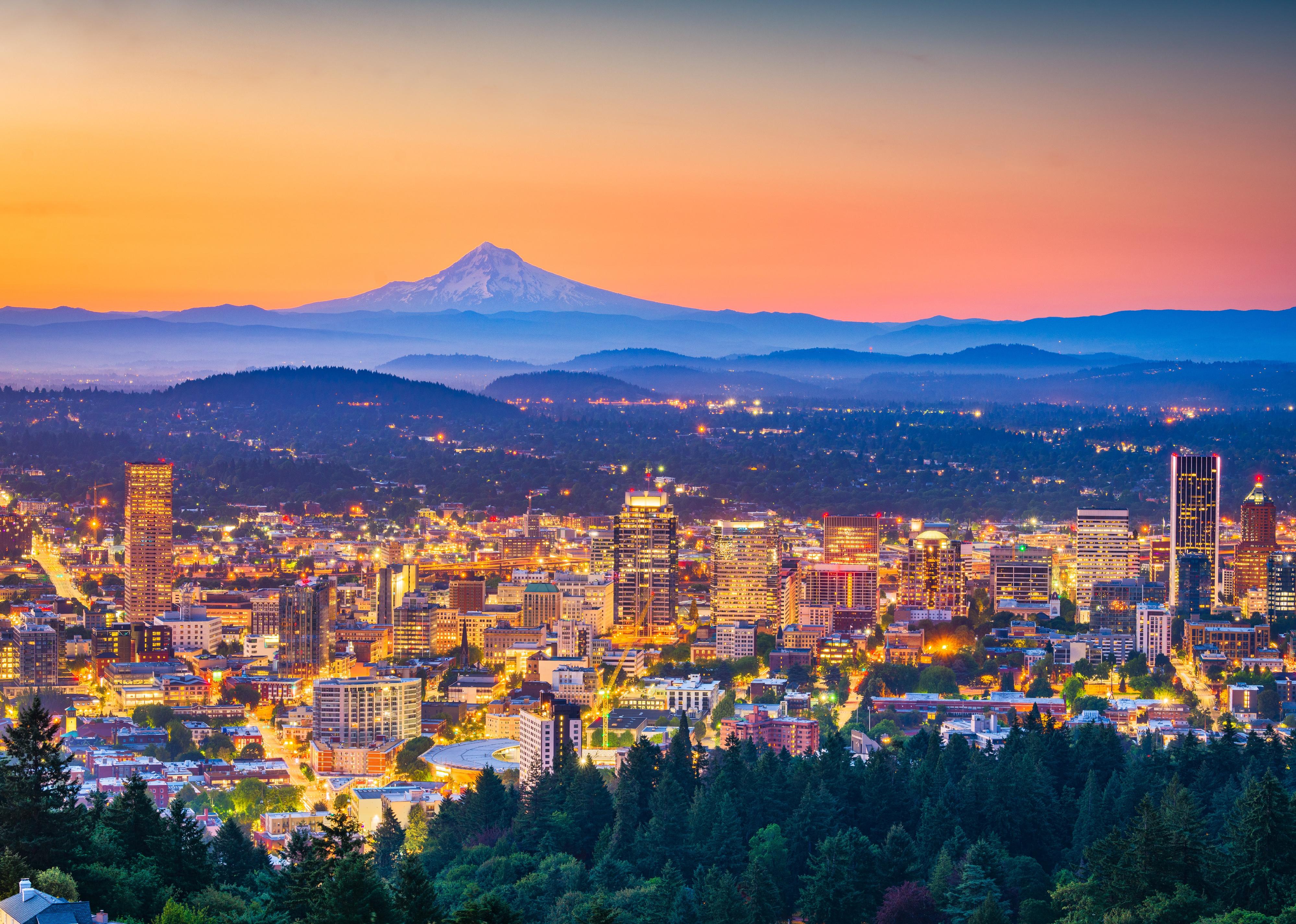 Sean Pavone // Shutterstock
#10. Oregon
– Average life expectancy: 79.7
– Total seniors in the state: 789,896 (18.6% of state population)
– Health care for seniors rank: #29
– Senior demographics:
— Median age: 72.8
— Breakdown by sex: 46.1% male, 53.9% female
— Breakdown by race: 88.2% White, 1.0% Black or African American, 4.1% Hispanic or Latino, 3.0% Asian, 0.6% Native American or Alaska Native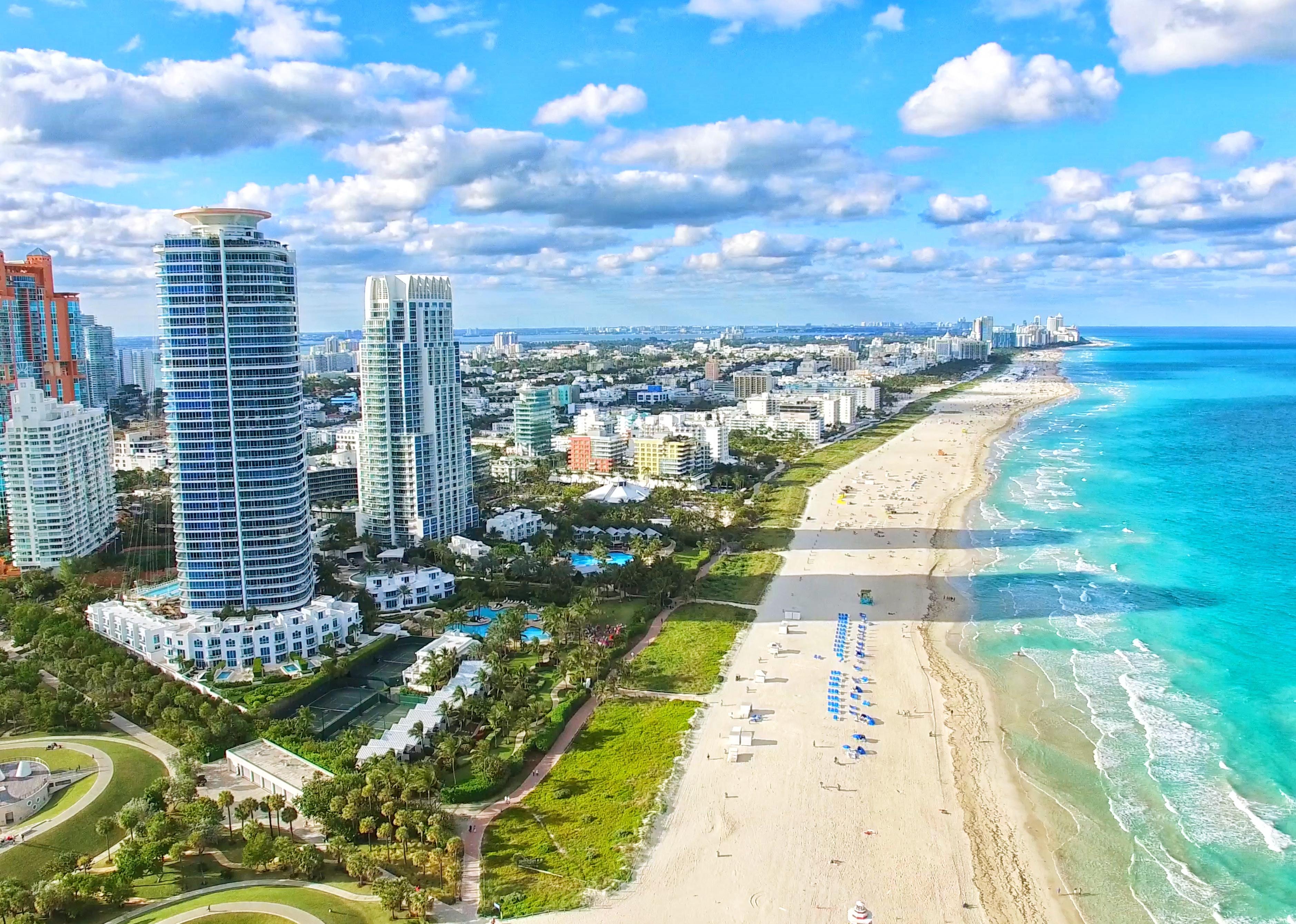 Mia2you // Shutterstock
#9. Florida
– Average life expectancy: 79.7
– Total seniors in the state: 4,598,996 (21.1% of state population)
– Health care for seniors rank: #38
– Senior demographics:
— Median age: 73.9
— Breakdown by sex: 45.5% male, 54.5% female
— Breakdown by race: 73.7% White, 8.9% Black or African American, 16.1% Hispanic or Latino, 2.1% Asian, 0.1% Native American or Alaska Native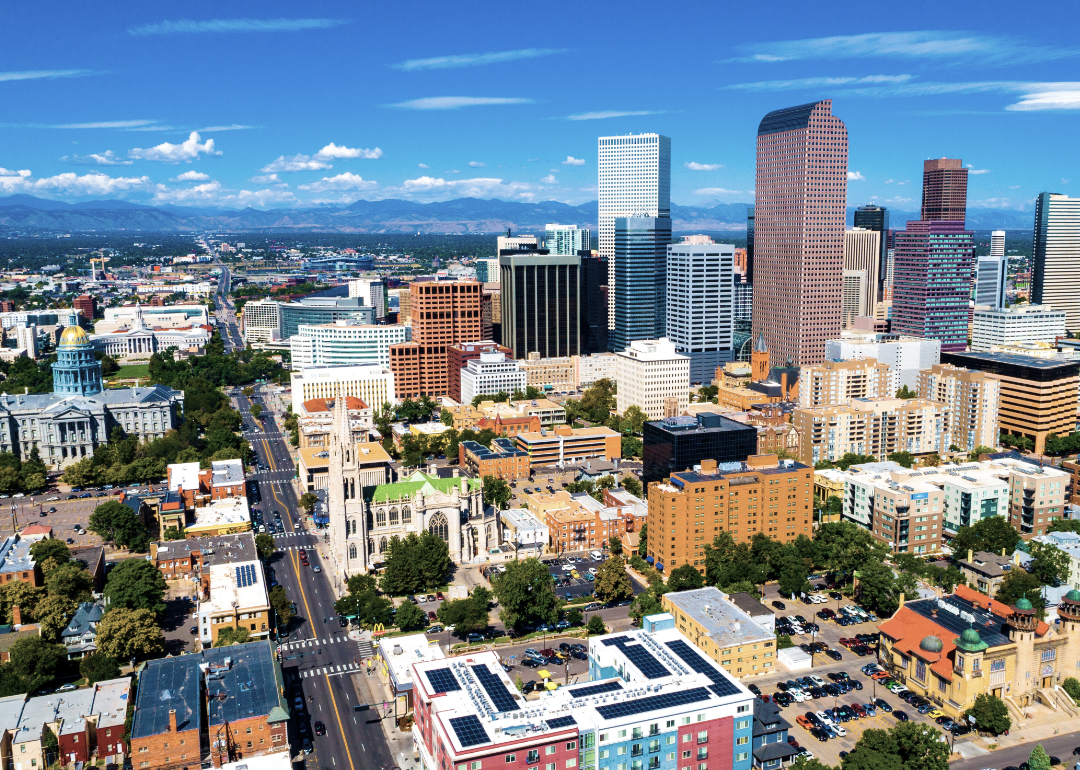 Canva
#8. Colorado
– Average life expectancy: 80.0
– Total seniors in the state: 880,167 (15.1% of state population)
– Health care for seniors rank: #9
– Senior demographics:
— Median age: 72.5
— Breakdown by sex: 46.5% male, 53.5% female
— Breakdown by race: 83.6% White, 2.7% Black or African American, 10.9% Hispanic or Latino, 2.3% Asian, 0.7% Native American or Alaska Native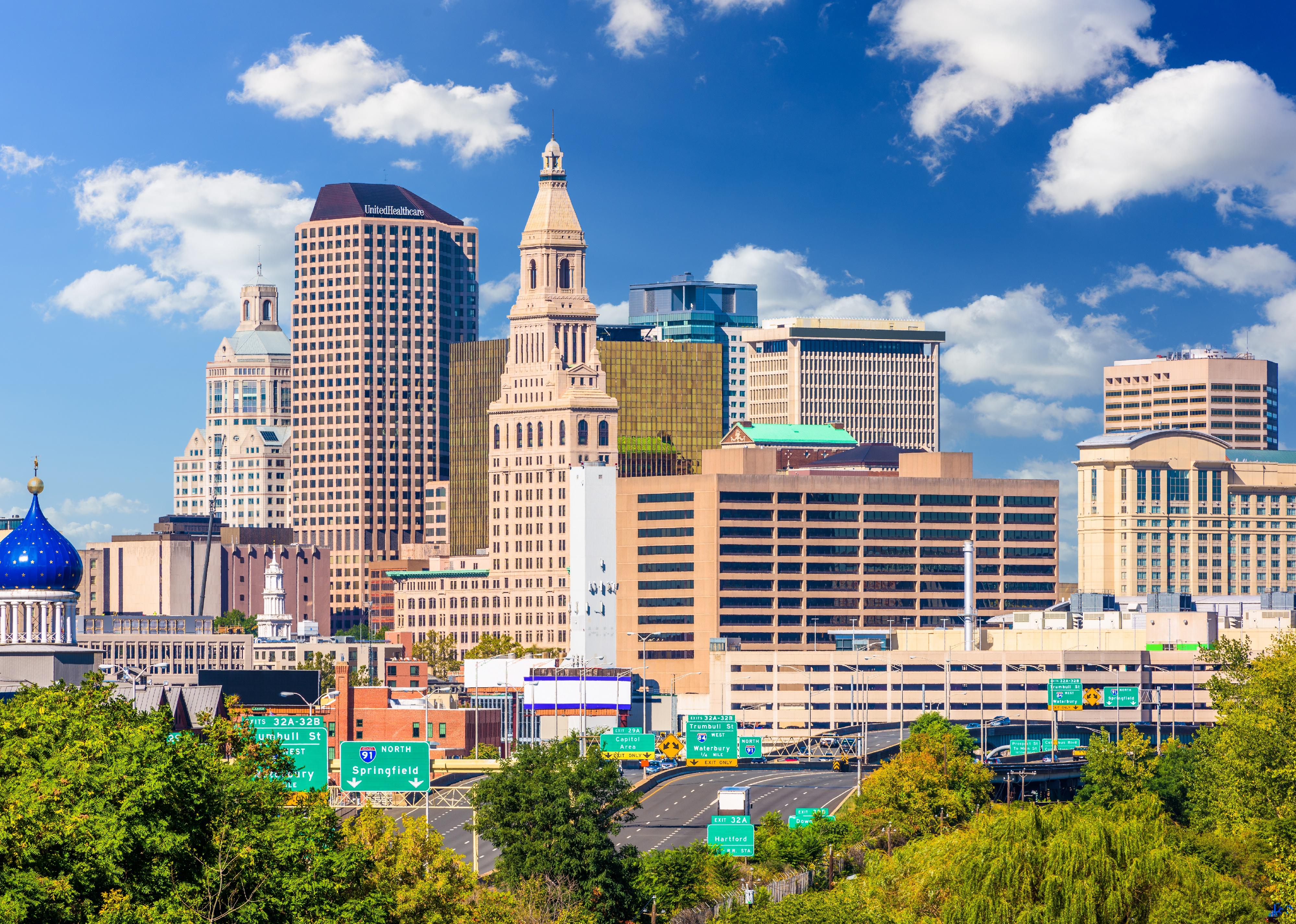 Sean Pavone // Shutterstock
#7. Connecticut
– Average life expectancy: 80.1
– Total seniors in the state: 649,172 (18.0% of state population)
– Health care for seniors rank: #3
– Senior demographics:
— Median age: 73.4
— Breakdown by sex: 44.5% male, 55.5% female
— Breakdown by race: 82.5% White, 6.7% Black or African American, 7.1% Hispanic or Latino, 2.6% Asian, 0.1% Native American or Alaska Native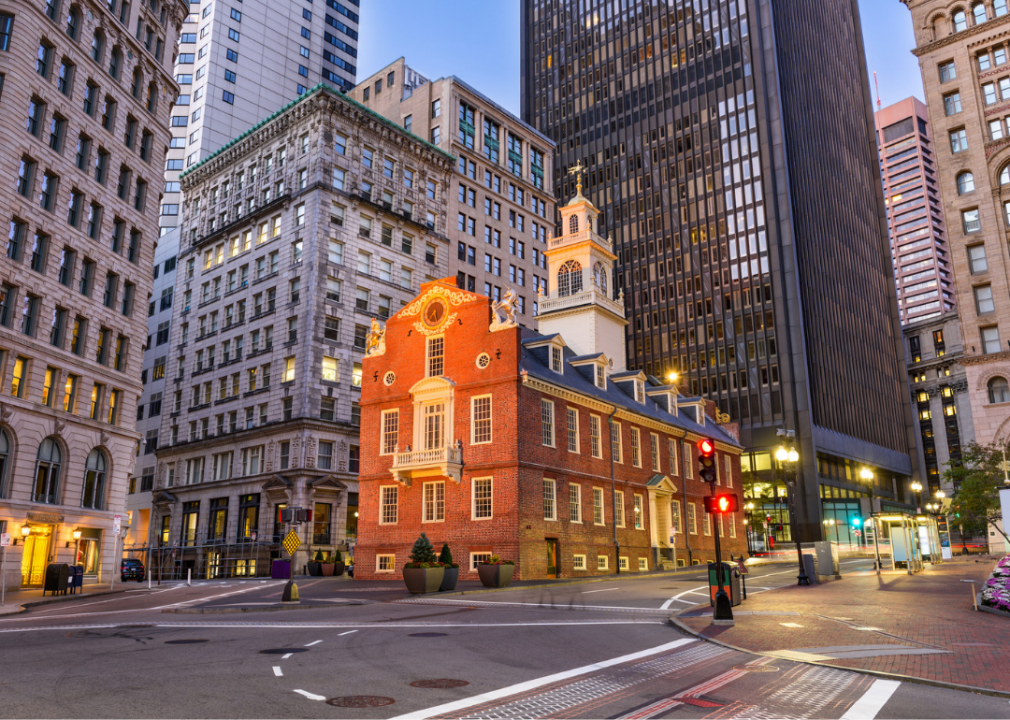 Sean Pavone // Shutterstock
#6. Massachusetts
– Average life expectancy: 80.2
– Total seniors in the state: 1,216,447 (17.4% of state population)
– Health care for seniors rank: #2
– Senior demographics:
— Median age: 73.2
— Breakdown by sex: 44.2% male, 55.8% female
— Breakdown by race: 84.5% White, 4.3% Black or African American, 5.2% Hispanic or Latino, 4.2% Asian, 0.2% Native American or Alaska Native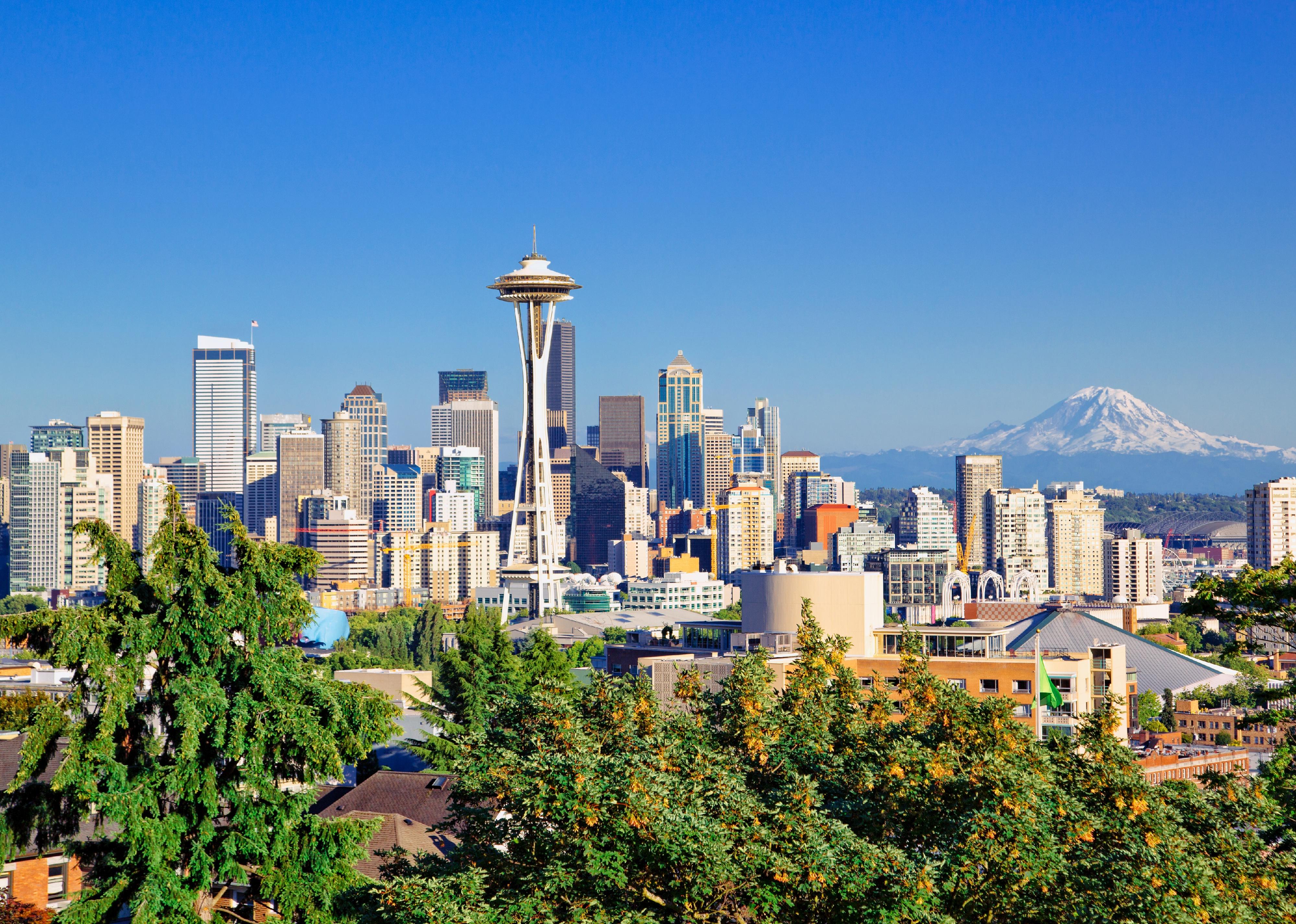 Agnieszka Gaul // Shutterstock
#5. Washington
– Average life expectancy: 80.2
– Total seniors in the state: 1,251,640 (16.2% of state population)
– Health care for seniors rank: #15
– Senior demographics:
— Median age: 72.7
— Breakdown by sex: 46.1% male, 53.9% female
— Breakdown by race: 83.2% White, 2.1% Black or African American, 3.8% Hispanic or Latino, 7.3% Asian, 0.8% Native American or Alaska Native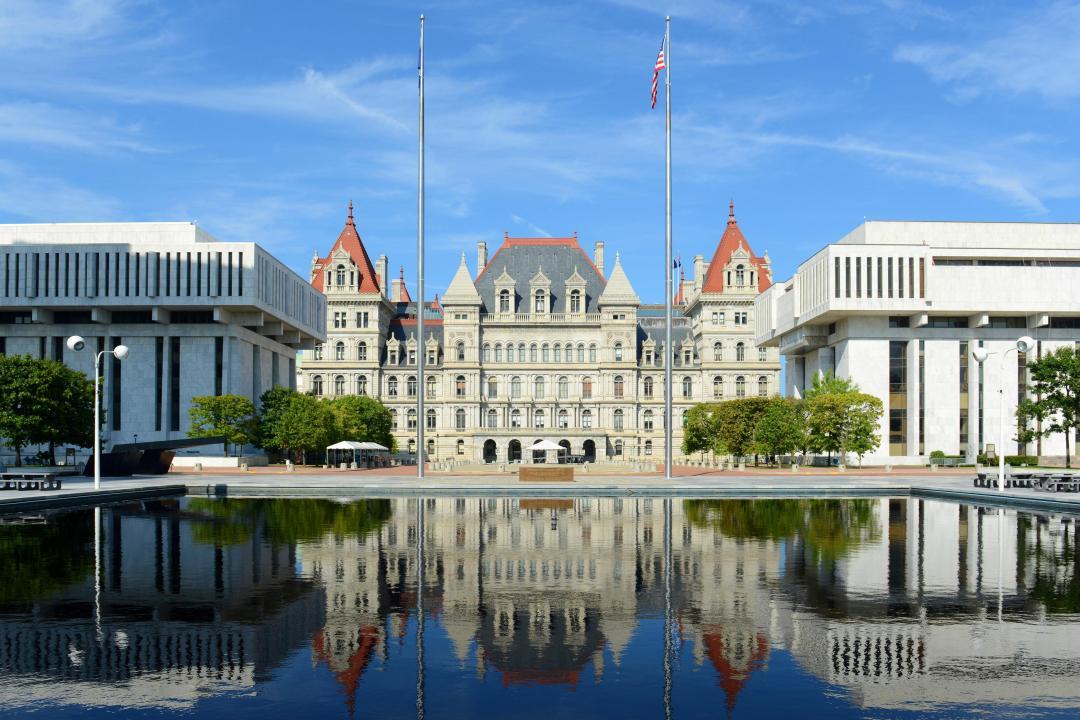 Wangkun Jia // Shutterstock
#4. New York
– Average life expectancy: 80.3
– Total seniors in the state: 3,477,337 (17.5% of state population)
– Health care for seniors rank: #6
– Senior demographics:
— Median age: 73.3
— Breakdown by sex: 43.9% male, 56.1% female
— Breakdown by race: 68.0% White, 11.8% Black or African American, 12.0% Hispanic or Latino, 7.3% Asian, 0.3% Native American or Alaska Native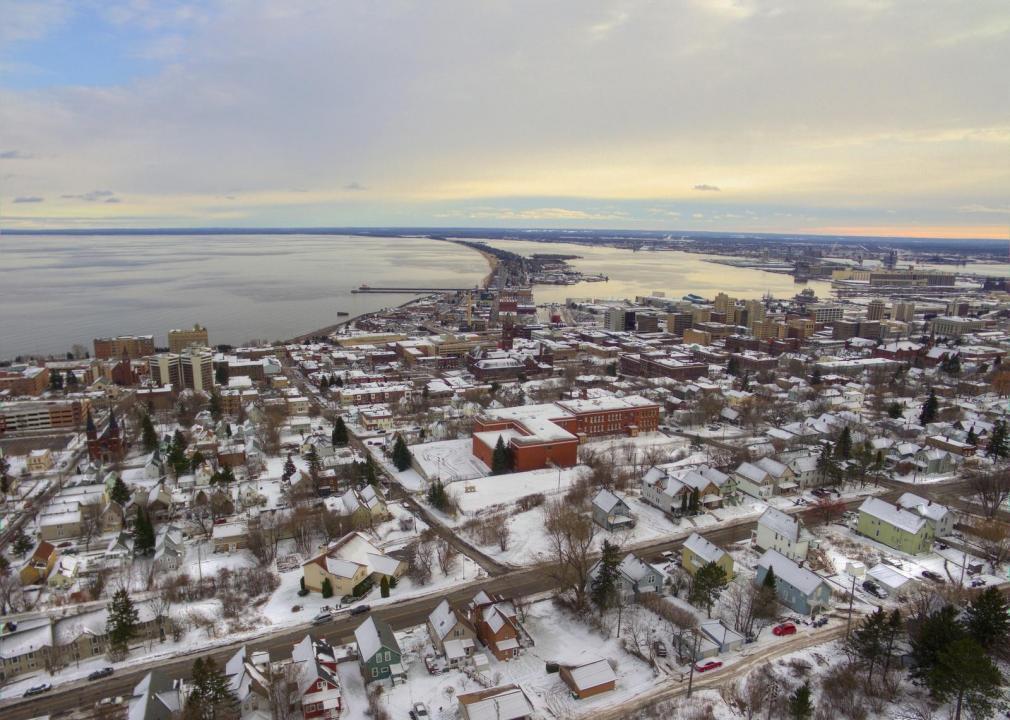 Canva
#3. Minnesota
– Average life expectancy: 80.4
– Total seniors in the state: 959,272 (16.8% of state population)
– Health care for seniors rank: #1
– Senior demographics:
— Median age: 72.9
— Breakdown by sex: 46.2% male, 53.8% female
— Breakdown by race: 91.9% White, 2.4% Black or African American, 1.6% Hispanic or Latino, 2.2% Asian, 0.4% Native American or Alaska Native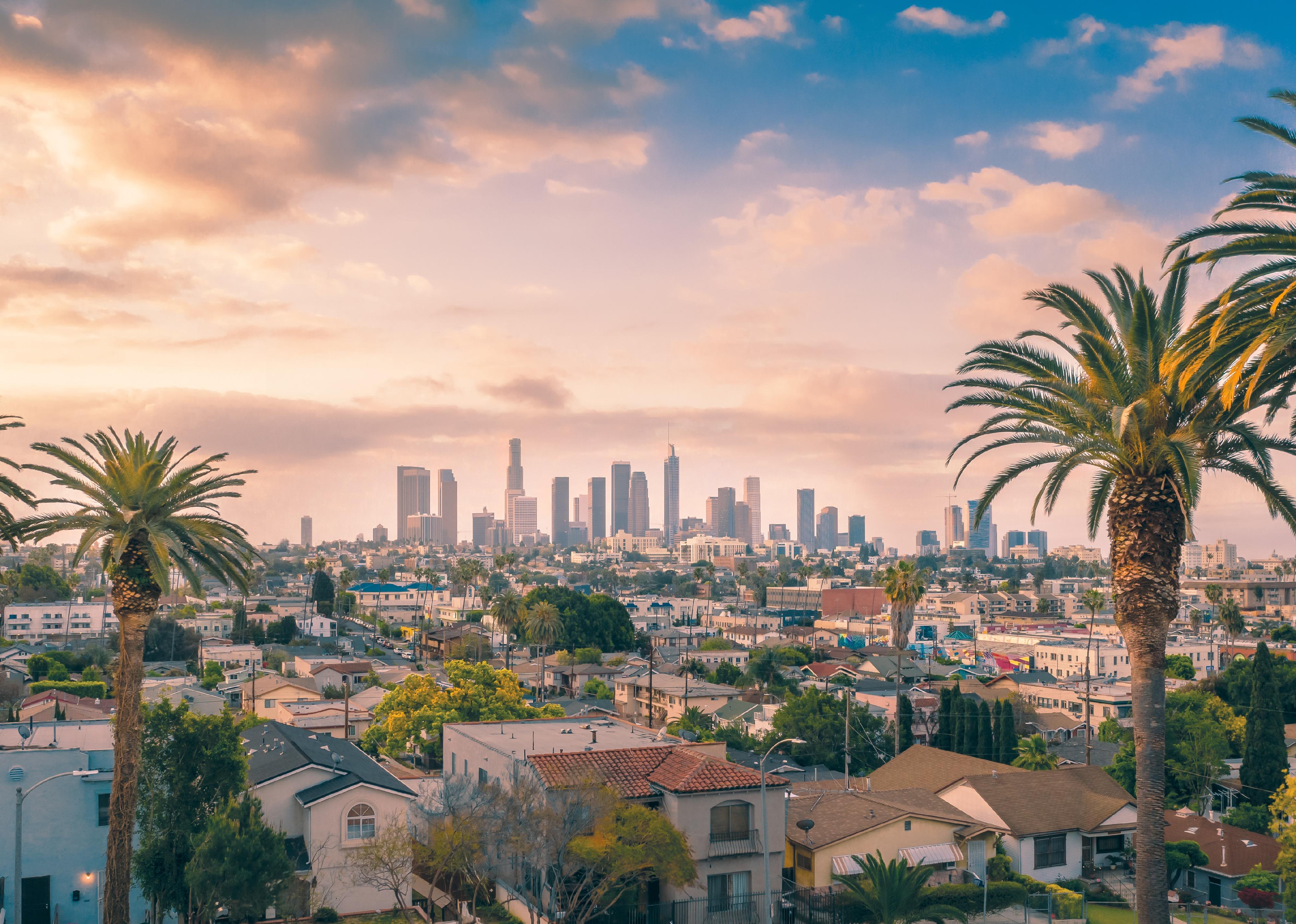 Marek Masik // Shutterstock
#2. California
– Average life expectancy: 81.1
– Total seniors in the state: 5,964,526 (15.2% of state population)
– Health care for seniors rank: #8
– Senior demographics:
— Median age: 73.1
— Breakdown by sex: 45.1% male, 54.9% female
— Breakdown by race: 55.8% White, 5.1% Black or African American, 21.8% Hispanic or Latino, 16.6% Asian, 0.8% Native American or Alaska Native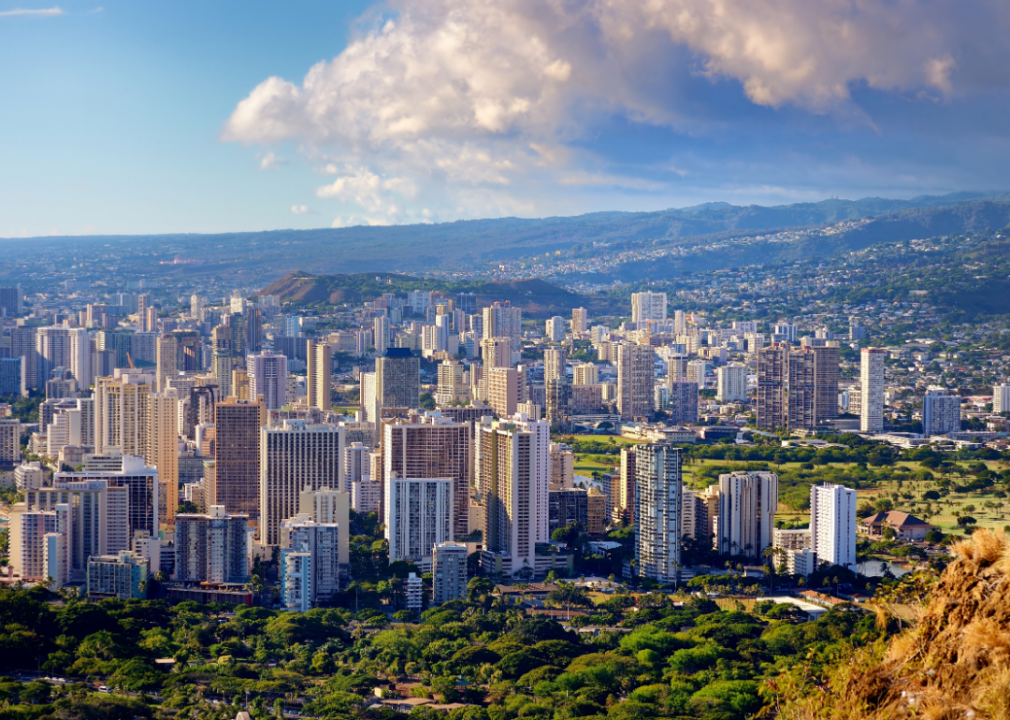 Canva
#1. Hawaii
– Average life expectancy: 82.3
– Total seniors in the state: 282,567 (19.6% of state population)
– Health care for seniors rank: #22
– Senior demographics:
— Median age: 73.5
— Breakdown by sex: 45.9% male, 54.1% female
— Breakdown by race: 27.2% White, 0.9% Black or African American, 3.2% Hispanic or Latino, 51.7% Asian, 0.2% Native American or Alaska Native