Toyota in 2021 said it plans to launch an electric pickup truck in the not too distant future, and at this week's 2023 Tokyo auto show the automaker will preview a potential design with the EPU concept.
The EPU is a midsize electric truck with a total length of 199.6 inches and a wheelbase of 131.9 inches. That compares to the redesigned 2024 Tacoma whose corresponding measurements come in at 212.3 and 140.6 inches.
There aren't any dimensions for the bed, but the tailgate has a folding design that enables a few extra inches to be added to the bed length for those occasional larger objects, such as dirt bikes or a small quad.
No technical details have been announced other than the concept featuring a car-like unibody design common to compact trucks and not the body-on-frame design common to larger trucks, including the Tacoma.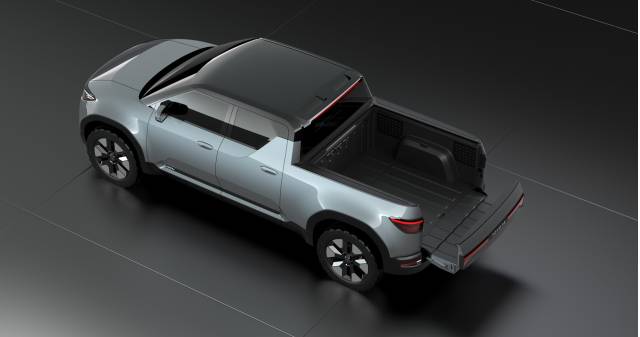 The interior design resembles a cabin from Toyota's bZ line of EVs, and includes a yoke-style steering wheel that Toyota (and Lexus) are slowly rolling out in some markets. Such steering wheels are designed to work with drive-by-wire steering systems, and enable lock-to-lock maneuvers with only one hand.
Toyota will also use the Tokyo auto show to present a more advanced yoke-style steering wheel concept known as the Neo Steer. It integrates small flap paddles for accelerating and braking on the wheel, similar to a motorcycle's controls, which Toyota said would enable a person with lower limb disabilities to drive.
Toyota has previously revealed concepts of an electric Tacoma and electric Hilux (Toyota's global midsize pickup). A production version of the more compact EPU would likely appeal to a wider audience, including both buyers in the market for a lifestyle truck or something for light commercial use.
The Tokyo auto show opens its doors to the media on Oct. 25. Toyota will also use the show to present concepts for an electric Land Cruiser, an electric sports car, and an electric crossover. Its Lexus premium division will also preview its next-generation EV technology with a sleek sedan concept.
Related Articles